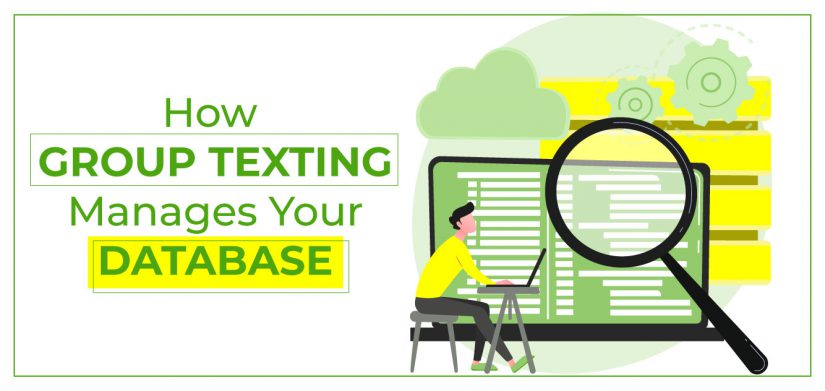 How Group Texting Manages Your Database
Mass texting is the perfect way to systemize a huge part of your business – marketing. However, it may still be troublesome to manage contacts here and there. The most common hurdle is the duplication of contacts. This duplication results in sending two of a kind messages to the numbers. These can annoy your subscribers and they may choose to opt-out from your list. Group Texting is ExpertTexting's way to help you out.
ExpertTexting allows you to make groups to ensure that you can compile your numbers in an organized way. Here is how ExpertTexting helps you manage your database.
How can ExpertTexting help with managing databases?
ExpertTexting allows you to manage your contacts in groups to manage mass texting. These groups have several advantages.
Removes duplicates
When subscribers opt into your group, they are automatically added to the keyword. However, if they accidentally opt-in twice, the duplicates are dedicated. ExpertTexting reads them as one contact and informs you about the deleted duplicates.

Moreover, if you are uploading contacts to a group and you add a number twice, we got you covered. ExpertTexting eliminates and removes the duplicated numbers. This implies all kinds of uploads including uploading a contact file. Here is a video on how you update a contact file to help you.
Hence, when you begin a campaign, you do not have to worry about sending one message twice to one number.
Add contacts to multiple groups
We understand your mass texting needs. Hence, we get that you may have to have separate groups to create separate campaigns. ExpertTexting allows you to make different groups and easily add contacts. You can add one contact in multiple groups too, provided that they have opted into your list.

You can simply separate them with demographics, interests, or even campaign relevancy. This allows you to have a better audience lead when you send marketing messages. For example, you can send customer updates of your business all the time. However, on women's day, you can segregate a group with women only for high intent marketing.
Sort according to campaign
Your business might be running several campaigns together. Instead of adding subscribers to the campaign every time, ExpertTexting helps you manage it better.

With group texting, you can make and save groups for different campaigns. Moreover, you can edit these groups whenever you want. This allows you to segregate your audience. Moreover, it limits your messages to the relevancy factor only.

ExpertTexting offers you a pay-as-you-go service. In this service, you do not buy plans that are much higher than they should be. Instead, you buy credits and only spend them when you use them. Combining both the features, you get high intent leads at the cheapest rates
Begin with ExpertTexting today
ExpertTexting allows you to send mass texts in the most organized fashion. Begin today to see the difference.