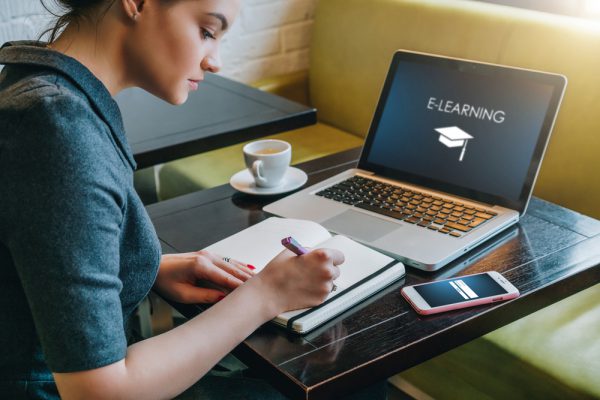 Bulk SMS is Booming in the Education Sector Due to COVID19: Here's How
Before 2020, the education sector wasn't ready to deal with the new reality of adapting to the social distancing requirements and distance learning. In times of pandemics, highly social environments such as offices, malls, colleges and schools require immediate closure to limit the spread. The closure of education institutions has taken a toll on students, parent, teachers and everyone else in the mix. The biggest concern has been finding a cost-effective and reliable channel to manage all internal and external communication. However, Bulk SMS can solve this problem.
Some Interesting Stats
On average, college students spend an hour texting on a daily basis.
84% of students reported they fund text reminders useful in managing their tasks and assignments
According to Cappex, nearly 80% of students said they prefer to receive relevant updates or information via text.
42% of students who opted to receive text updates paid their dues and responded to notifications faster.
86% of students reported that task reminders prompted them to complete their work.
SMS traffic has increased by 27% in all business sectors since the start of the pandemic.
How Bulk SMS Can Help Schools and Colleges to Remain in Control
With schools and colleges making sudden shifts to remote learning, mobile devices are playing a vital role in maintaining effective communication. Present realities have also pushed educators reluctant to use texting to embrace it as a smart way to engage and support students. Moreover, Bulk SMS is not a new concept for the education sector.
Thousands of schools and colleges worldwide have been using it to engage with parents, teachers and students to speed up the flow of information. This includes the dispersal of instant alerts, notifications and reminders to enrich learning experiences as well as to keep everyone updated.
Here are some of the best ways the education sector can use bulk SMS to increase mobile engagement as well as modify existing SMS campaigns following the new norms:
1. School Closure and Other Updates
Nationwide closures of educational institutes have impacted 90% of the world's student population. Therefore, schools and colleges turning to online SMS services to simply upload their student and faculty list and send them important updates in one click.
For example: Dear students, due to increasing spread of COVID-19, the school is closed till further notice. Online class schedules will be provided next week.
2. Class Schedules and task Reminders
In the new remote learning environment, students often become disengaged and distracted. With majority of classes now online portals on video conferencing apps such as Zoom, it is a smart idea to send a text to students with class schedules, to-do lists and login credentials. Teachers can send homework and quiz reminders as well as links to study notes and resources. Likewise, students can give feedback or share their queries in real-time.
For example: Dear Jonathon, this is a reminder for your physics class scheduled at 9 am ET tomorrow. Please log in to your student portal and mark your attendance on time.
3. Parent-Teacher Meetings Using Bulk SMS
Parents have also been disconnected from the faculty and administration. Using bulk SMS, teachers can send performance reports to parents along with reminders. These include quiz and exam results, attendance, feedback sessions and schedules.
For example: Dear Parents, this is to remind you of our meeting regarding your child's result, which is to be held on 15th July, 2020. Thank you!
4. Admin Alerts
Texting can enable the administration to connect with teachers for instant updates regarding class schedules, updated policies, task assignments and transactional messages such as salary credit. Moreover, parents can also connect with school management for information via texting.
For example: Dear Richard, your salary for the month of July has been credited to your account. Please check and respond with "Received" to confirm the transaction.
How Schools and Colleges Can Get Started with Bulk SMS Now
If there was a better time to use what has proved to be one of the most user-friendly communication channels, it's now. With uncertainty looming for the time being in the education sector, it's time to adapt to the reality of the situation and use what works best. To get started with bulk SMS, all you need to do is:
Signup for a trial account on Experttexting with $1.00 free for testing.
Upload your contacts or build your subscribers list using keywords
Set up your payment account and add credit
Set up your campaign and send/schedule