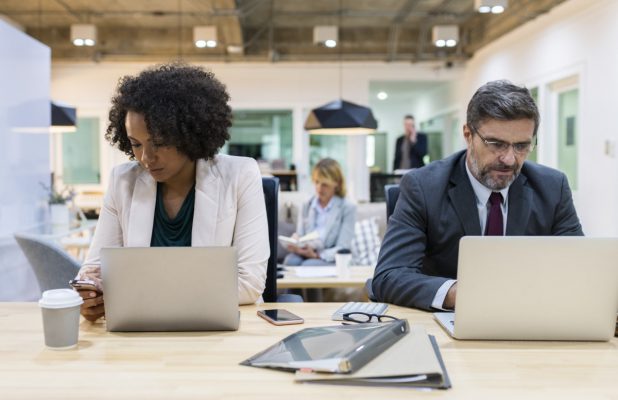 How to send online SMS anywhere in the world
If you think about it, there was a time in which party lines and switchboard operators were normal. We have come a long way since then. Today, we have nearly instant communication with anyone in the whole world right at our fingertips. This is why the world is becoming a smaller place everyday thanks to information and communication technology. From calling, to emails to social media and instant messaging, there is one channel that has always been above the rest; that is SMS. This is why so many businesses are opting for an online SMS service to send messages anywhere in the world
Most probably, it's the internet we have to thank for this amazing feat even though it may seem scary how accessible it has made the world and people in it. When it comes to communication, especially business communication, there has been an abundance of channels to engage with users or customers. Cell phones, especially smart phones are another instance of technology after the internet that are making the world smaller. Businesses are now realizing that emails, calls, social media and instant messaging are still not cutting it when it comes to time-efficient and cost-effective exchange of information.
When you think of SMS, no doubt you think about tapping out a message on your cellphone. However, if you are using SMS for business purposes such as marketing and notifications, this can be challenging. This is because businesses send out SMS in volumes that are not suitable to for cellphones. In this article, we are going to discuss in detail how you can send online SMS anywhere in the world. Today, Experttexting is a world-renowned online SMS service with coverage in over 200 plus countries. So, it doesn't matter where you are in the world or where you want to send out SMS, Experttexting has you covered.
How to Send Messages Online with Experttexting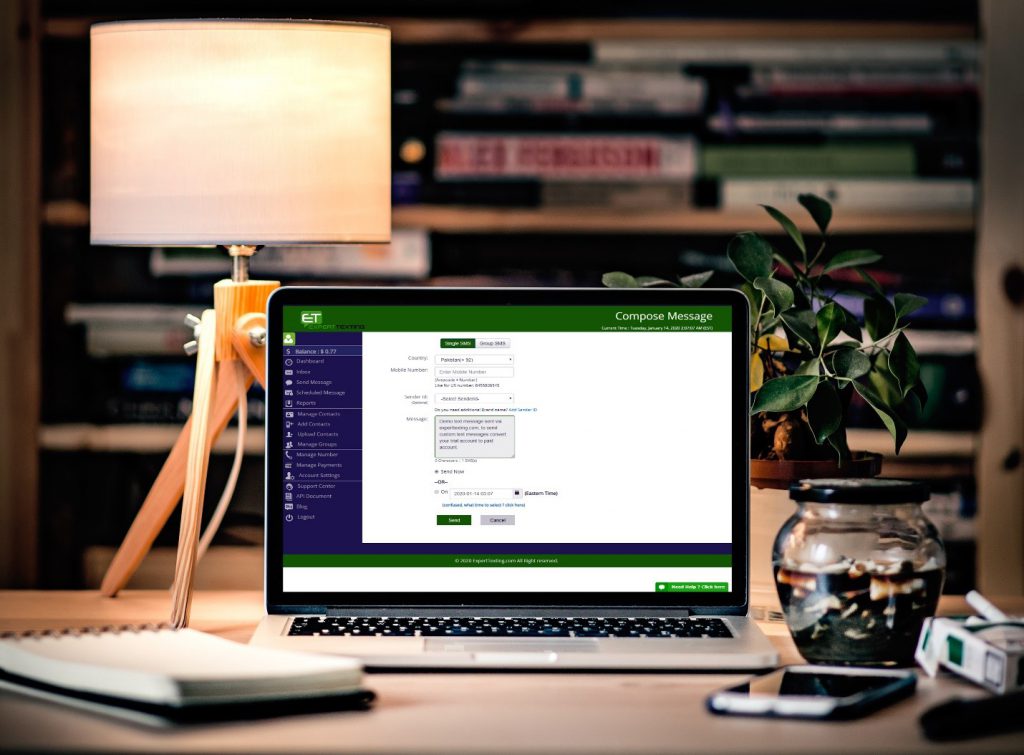 Experttexting likes to keep things simple for customers. With that said, we have a state-of-the-art SMS platform where you can manage your text campaigns and organize your contacts as well. To send SMS anywhere in the world, you simply have to;
Sign up for an Experttexting account (Upon signup, you will receive $1.00 for testing the service and delivery)
Upload your contacts
Set up your payment account and add credit
Send your messages
However, there are some things you need to consider. These include;
Each destination has its own SMS regulations and features that are supported. For more information regarding this, you can visit our coverage page.
Each destination has its own price per SMS so the system will charge you according to the volume of your messages and the destination. For more information regarding our pricing, you can visit our pricing page.
SMS traffic is strictly monitored by the support team as well as the carriers. So, we recommend that you visit our terms of use to view our usage policy.
Experttexting has multiple options for sending messages across the globe so, if there are any issues with delivery, you can engage with the support team to help optimize your account according to that destination.
The Benefits of Online SMS for Businesses
Using an SMS service for business purposes is now a trending affair worldwide. While this may be true, we cannot take anything away from other channels as they serve their own purpose. Let's take a look at some the benefits:
1. Typing is faster than Tapping
There is no denying the fact that typing on a keyboard is faster than tapping on a smart phone. Besides, the quality and size of smartphone keyboards vary from phone to phone, so you cannot have a consistent word per minute count. A non-related study found that people type on average 2.6 times slower on a smart phone as compared to on a computer.
2. More Convenient to Organize Work on A Computer Than A Phone
Cellphones are incredibly convenient devices, but there is no comparison to a desktop when it comes to management and multitasking with several documents, tasks and lists. So, an online SMS service offers you the luxury of space for creating, organizing and executing your SMS campaigns. This does not mean that you cannot access the service from your mobile phone.
3. Allows You to Get More Technical
Sending SMS online allows you to use programs that give you access to a wide variety of tools and features. These include SMS API, using which you can connect the service with your website or custom software application, Email-to-SMS, Unicode SMS and other custom tools.
4. Enhance Internal communication
SMS doesn't have to be just for customers. Many businesses use SMS for internal communication which includes setting up meetings, plan events, send notifications alerts and reminders. So, most employees are already accustomed to using their phones at work. Managers can use an online SMS service to keep them engaged and informed using their own channel of preference.
5. Schedule Text Messages in Advance
Scheduling future text campaigns is a smart idea, as it allows you to plan your marketing or communication plans ahead of time. Many managers have experienced tough work loads and due to this, they often may not have time to set up text messages in real-time. However, they can prepare them in advance and easily schedule when to send them out.
6. Global Access
If you are traveling internationally, your phone might give you some trouble even though we're moving towards globalization with roaming options worldwide. As a result, many apps may not work or you may have little or no reception on roaming. Instead of going through this hassle, users can simply log in to their online SMS service and send messages normally.
As you can see, an online SMS service offers many advantages over texting from your smartphone. Hence, you can send SMS faster, and more efficiently. Plus, you can also take advantage of many tools and features. Most importantly, you can keep a record of your text campaigns, which is an excellent way to improve customer service and also segment your audience. So, join Experttexting now and bring the world to your business door step.