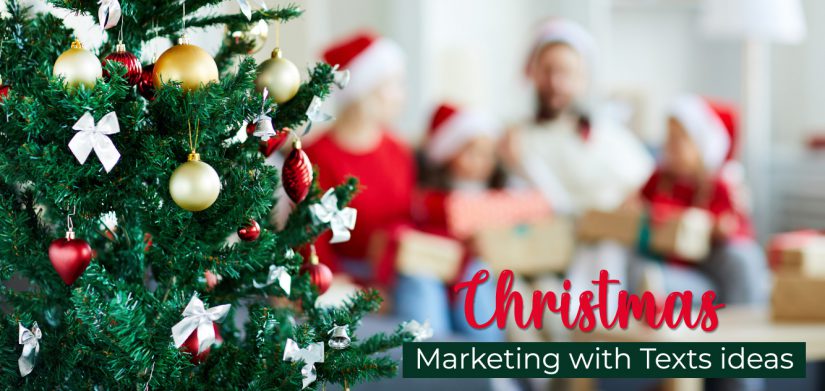 Christmas Marketing with Texts ideas
Christmas is one of the most celebrated holidays around the world. Even though the holiday is Christian, it became a cultural event pretty soon. Today, people all around the world of all religions celebrate it to make it. Perhaps the warmth, love, and togetherness of Christmas is the reason why everyone loves this holiday. In a busy world, it is the one day when families and loved ones come together to show their love to each other. Having strategized Christmas Business marketing ideas help extract the traffic the season can give you.
Here are a few Christmas Marketing ideas for a boost this holiday season.
Text Message Campaigning for Christmas 2021
With the right marketing channel, you can begin early and boost your Christmas 2021 sales. Text marketing comes to mind as one of the most reliable channels of direct marketing. The reason is the open rate. Text marketing has an open rate of up to 98%. Hence, there is a thick chance that customers will read your message and even react to it.
Moreover, text marketing is a permission-based marketing platform. This means that each recipient is interested in your business and wants to know more. Hence, you might just find out that your customers are waiting for your Christmas 2021 offers and promotions.
Texting is the new billboards – or maybe even better. Billboards help in creating a lasting impression on the user. However, these days no one has time to remember what they saw or what they want. It takes a longer time to wait for the customer to reach out to you.
Use a helpful tool like ExpertTexting to send mass text messages. There are others out there, but this works best if you do not want to spend a fortune. ExpertTexting reaches out to about 98% of the world to give your business a simple and quick global outreach.
Christmas Business Ideas with Text Messages
Use promotions
Along with the spirit of Christmas, comes the spirit of giving gifts. It's important to show your loved ones you care with gifts. Since words can never be enough, thoughtful gifts say it all. Psychology proves that gifts create a bond of love and happiness.
Use promotions and offers to bring that spirit into your brand. Personalize these offers to create a feeling of warmth and love among your customers. ExpertTexting allows you to personalize mass texts by adding custom variables. You can set up five different custom variables for each contact. Watch the video to know how you can personalize mass texts with ExpertTexting.
While all of this is important, let us also not forget that your competitors will spend millions on advertising and you need to be at the top of your game. However, let us not forget that you can use ExpertTexting to all your audience at less than a cent per message.
Charity
Christmas is about giving – not only gifts but to the less fortunate. Everyone wants to do something but most of us are lazy about it. Offering a charity service on behalf of the customer can give you a great boost.
Offering a percentage of profits to the local charity can give the customer a win-win situation in the season.
One of the best ways to achieve this is to use ExpertTexting as your business partner. Send mass texts to your customers and tell them how you will be donating parts of your profit to a charity of your choice. This will help the less fortunate, as well as boost your sales. Ensure that you name the charity and add a link to its website to further your cause. You can use the ExpertTexting link shortener to compress the link into only a few characters. Watch the video to know how you can use the link shortening tool.
Use Textable Coupons
One of the best ways to use mass texting during the Christmas season is to send out textable coupons. Why spend a fortune getting your coupon in the newspaper when you can send them directly to customers. Even they will not have a problem in carrying it around.
With ExpertTexting you can send MMS coupons or even simple text coupons. Click the image below to know more about textable coupons.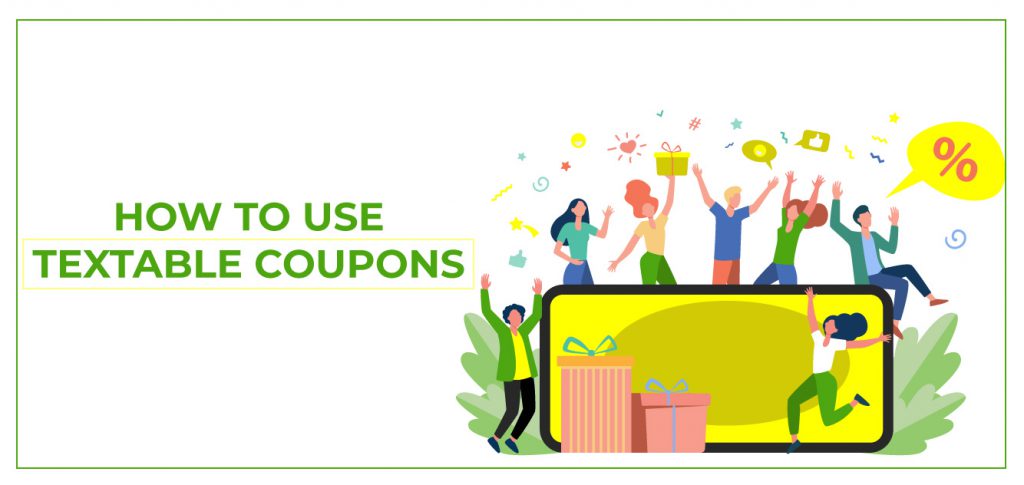 Create countdowns
If you have flash sales or you are building up to the day of sales, then text messages are the best. They work as reminders and also help in promotions. Simply send countdowns before the sale day to help include your customers. Maybe offer an additional discount for the subscribers for an added oomph.
Wish your customers
If your business is not offering special promotions, or even if it is, make sure to send a Christmas wish. The best time to send a wish is tricky. You cannot send one on Christmas morning because you may be interrupting family time. Sending it in the afternoon can interrupt mealtime. By evening, it may just seem that you have forgotten about it.
Hence, pick Christmas eve or another appropriate time to send Christmas greetings. You know your customers best and you can decipher the time. Make sure to make the message warm and thoughtful. Regardless of what time you pick to send out messages, ExpertTexting allows you to schedule messages.
Tips for writing Christmas Text Messages
There are almost unlimited possibilities of using text messages for Christmas Business Marketing. However, here are a few tips that you should not let out of your mind.
Before you send out messages. Make sure that you have prior express consent. This means that the numbers you have should have given you explicit permission.
ExpertTexting allows you to send mass MMS as well. Use it to make your Christmas messages more cheerful.
Personalized messages give a better response rate. Don't forget to add your name and other possible details in your messages.
Be concise because a standard text message has only 160 characters. However, ExpertTexting allows you to extend it to 800 messages. The messages will be charged accordingly though they will show as one on smartphones.
Make sure to make your wish warm and welcoming instead of robotic. Add a tone of emotion to make Christmas messages carry the spirit.
Ensure that you have segmented your list and are sending messages according to your campaigns and the interests of the customers. This will give your business an added boost.
Wrap up (like a present)
Christmas is a centuries-old tradition. It is a rule for business owners and marketers to make their stance where people are the most. Hence, using this time for approaching your customers is very important to the brand.
Use ExpertTexting to begin your Christmas business marketing with text messages today. Start building your list and send mass texts before the actual holiday to get a kickstart!
Happy Holidays!