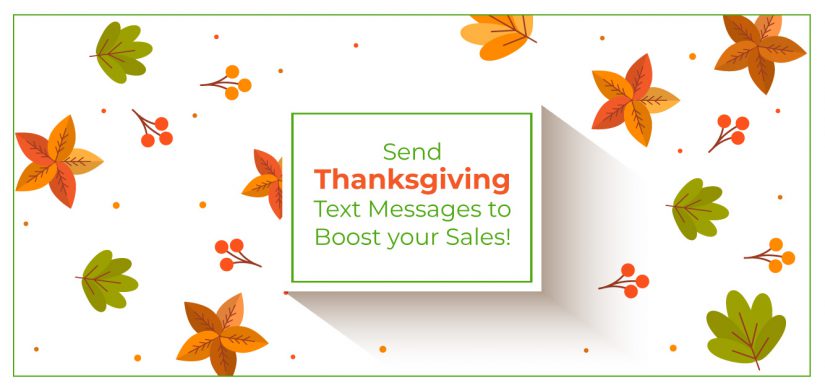 Send Thanksgiving Text Messages to Boost your Sales!
Thanksgiving! Ah the day where we all can be thankful for what we have and even don't have! As a business, if you do not avail this opportunity to thank your customer base for their contribution in your business, then you are missing out. Thanksgiving text messages are one of the best ways to reach out to your audience this season of thanks!
Studies prove that mobile sales increase 41.4% each year on thanksgiving. The growth of e-commerce during the holiday season can be because of the increasing convenience that phones bring.
In this article, we will tell you how you can use the holiday season to enhance your marketing. Read on to know how you can send thanksgiving text messages.
Tips to send perfect thanksgiving text messages
Before you find the templates, here are a few tips and tricks to create the perfect text message.
Make sure the time is right
One of the most common mistakes businesses make is setting (or not setting) the right time to send text messages. imagine getting a thanksgiving sale text message two months before the day or two weeks after the day.
Generally, the right time would be a week before and continue it every other day for a week until the day. If your message is just a wish, then ensure it is on the day.
However, when you know the day, you can still confuse yourself with the right time. The best time is usually between 10 am to 8 pm. However, geography matters. Click on the image below to read in detail the right time in general to send a text message.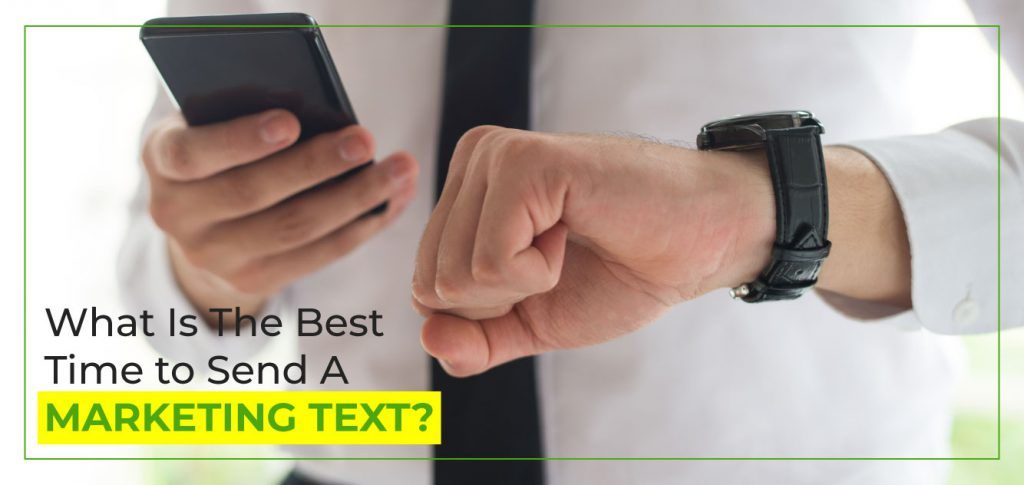 Personalize
Consumers generally feel that they are merely a number instead of an actual human being when it comes to mass texting all the time. This is of course because the system is automatic and you cannot address them with their name or make them feel special.
However, ExpertTexting is different in this regard. ExpertTexting allows you to add up to five different custom fields to each contact. This means that you can now personalize mass texts to send to your audience.
However, personalization does not only mean adding a name or last name to the message. This means that the tone of your message should not be robotic. Instead make it festive, formal if your business has that tone, and targeted to each customer.
If you want to know how you can send personalized messages with ExpertTexting, watch the video below.
Keep it concise
Standard text messages contain only about 160 characters. ExpertTexting allows you to send up to 800 characters of extended messaging. This means that the messages will be charged as multiple depending on the number of characters. However, smartphones will concatenate the messages and show them as one single message.
Even with the added characters, ideally, you want to keep your messages short and sweet. Use the number of characters smartly without leaving any important information.
There are plenty of ways to do this. For example, using the link shortening tool by ExpertTexting to shorten the link into the fewest characters and to further track the click-through rate of the URL.
Click on the image below to know how you can say everything while staying in the 160-character mark.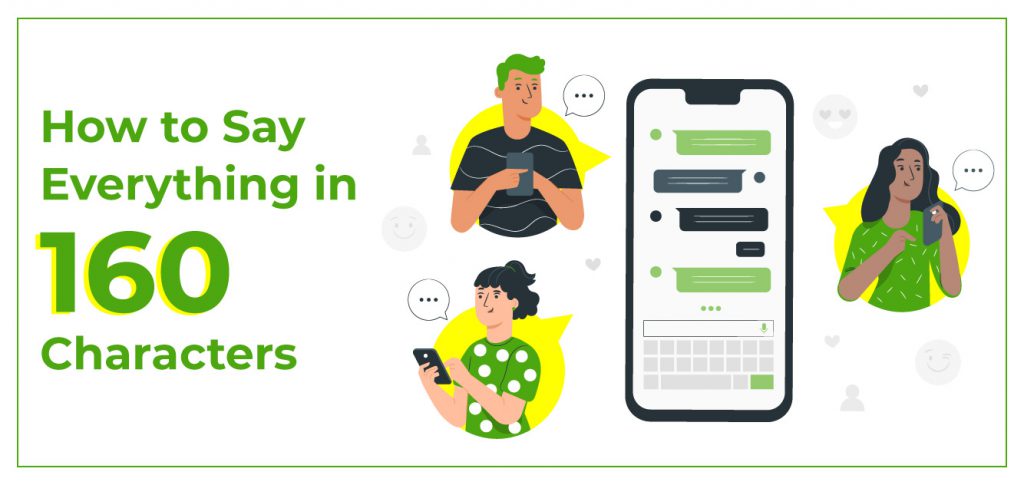 Include a CTA
No matter how many characters it takes, never forget to add a CTA. Your call to action is the place your customers can go when they want to do business with you. Without telling them where to go, you may miss out on a lead.
Even if the call to action is a simple phone number, there should be something for the customers to reach out to you.
Thanksgiving text messages samples
Now that you know the tips to create the perfect message, go ahead and craft it to send it for thanksgiving. If you are still confused then here are a few ideas to send text messages.
Thanking your audience

Dear (David), Thanks for being a valued customer. Here is a further 20% off coupon. Show it to the cashier to receive bigger discounts. (URL)


Wishful text

Dear (Andrew), Thank you for being a part of our family. We wish you a very happy, and blessed Thanksgiving filled with togetherness. (URL)


Sale

Looking for the perfect gift for your loved ones? Our store has a flat 40% off on all gift items. Visit us at (address).


Dinner

Away from family on Thanksgiving? We got you covered! Join us at (address) and avail everything at a flat 70% off! Yes, we have Turkey!


Emergency information

Dear (Simon), our phone lines will be closed on thanksgiving. For emergencies, please send a text message on this number. Have a happy holiday!
Begin thanksgiving text messages with ExpertTexting
If you want to send thanksgiving text messages, then you need a reliable and fruitful service. ExpertTexting is your one-stop solution to all things texting! With ExpertTexting, you can send MMS, schedule text messages, and even make group segments. All this at a pay-as-you-go pricing at the most reliable and lowest pricing.