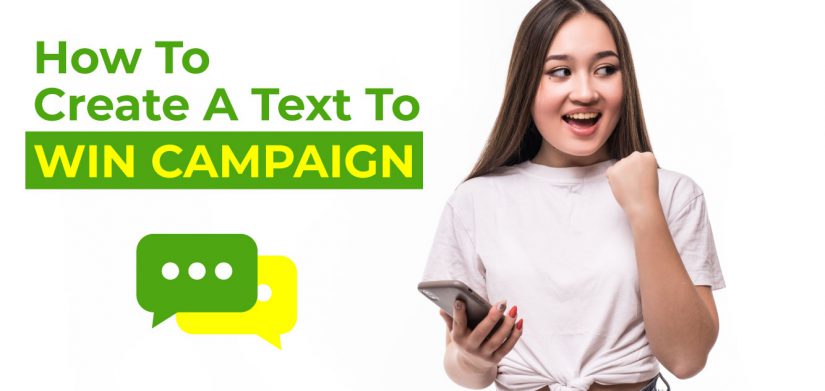 How to create a text to win campaign?
Texting is more than just sending messages to friends and family. In this era, texting is more advanced than ever. The basic structure is the same. However, you can use it for advertising, marketing, and overall b2b and b2c communication. The reason is that texting has an open rate of up to 98%. Moreover, the message reaches the people who are the actual leads and decision-makers for your business. One of the many ways to use messaging is to create text to win campaigns. Let us see how they work.
What is text to win?
Text to win is a kind of message campaign that allows users to participate in a contest or sweepstake through texting. They are fairly popular because they are easy to set up and easy to enter as well. Text to win allows customers to send one text and enter the content. Moreover, it brings the business new opt-ins. These opt-ins then can be used to engage, promote, and bring revenue to the company.
The beauty of text to win is that one simple and very cost-effective campaign can bring you a lot of new customers.
How to craft a texting contest?
ExpertTexting is a mass texting service that helps you craft messages. With ExpertTexting, you can send out mass texts in a jiffy.
Step 1: Create a new campaign for your contest. The best way to do it is to create a special keyword.
Step 2: Send a mass text inviting people to join your contest. Simply invite people to join your keyword to subscribe to the group. This way you will get all entries in one group. Make sure to have your terms and conditions for this. If you plan on using these numbers to send future messages, put them clear as day in your policy.
Step 3: Send the message! When your campaign is ready. Simply send the message or schedule it for another time.
Step 4: Two-way messaging allows customers to send you replies as well. If your contest is a quiz, the contestant can reply. They will be in your inbox for you to track.
Once your contest is over, you can simply select the winner and send them the message. Moreover, you can send a mass text to thank all the participants. Additionally, you can take it up a notch and give the participants an incentive so they partake in the future too.
Begin with ExpertTexting
ExpertTexting is a mass texting service that is about one-third of the market price. You can make a text to win a contest, send promotional messages, or even request feedback with ExpertTexting. Signup today to take your business a step ahead.