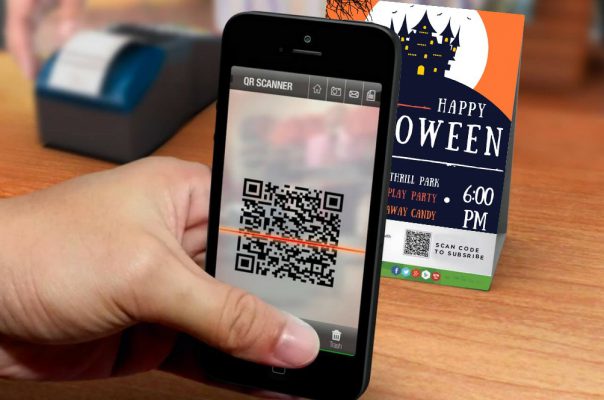 How to Use QR Codes
SMS is rapidly evolving to become a global leader in business communication. This means that it has come a long way since its inception with exciting new features to boost its effectiveness and reach. Experttexting thrives on providing customers with all the latest features in the world of texting for businesses to capitalize on the opportunity to grow further in their ventures. In this article, we would like to announce the launch of Text-to-Join QR codes. This innovation allows your prospective customers to subscribe to your Keyword by simply scanning to your QR code.
Before delving into details, we would like to briefly discuss what a QR code is, how the texting industry using it, and the business industries that are currently using this feature in their daily marketing and communication strategies.
What is a QR Code?
A QR code is a machine-readable code which consists of an array or black and white squares. It is typically used for storing URLs and other information for reading by the camera on smartphones. What is more important than its definition and technicalities is what it can do. QR codes are scanned by hundreds of million of people around the world on a daily basis using their smart phones and this makes them great for marketers. Businesses can use them to send links to their new promotions on their websites or social media pages, redirect them to different pages or share locations, and use them to have customer subscribe to their marketing campaigns via email, social media or SMS.
How the Texting Industry Uses QR Function?
QR codes work with Keywords. Keywords are trigger words that people can type and send to a short code to opt-in to a SMS marketing campaign. So, QR codes basically complement the function of Keywords by making Opt-ins easier and more creative for better responses. So, instead of a person opening their messaging App, typing in the keyword and sending it to the short code, they can simply scan the QR codes. This means that businesses can create posters and print ads containing the QR codes and post them on their websites, social media pages, events, receipts, merchandise and their packaging as well.
Industries using QR Codes
QR codes are becoming very popular especially for marketing campaigns by different industries. However, there are also many other practical ways that QR codes can be used in a number of industries. When different industries use QR codes, they simply facilitate a process or complement an informational channel with this medium. Whenever someone scans the code, it simply redirects the authorized user to that very information provided on the landing page.
Let us take a look at some of the industries using QR codes;
1. Restaurants and Hotels
Restaurants and Hotels are the industries which are most involved in SMS marketing with offers and deals being advertised every day. For instance, a restaurant can paste their QR code on their menu, receipt or website for customers to scan. This way they can collect leads for future promotions and share their latest menu offers and discounts. The same way, customers can check into hotels and at the reception, they can scan the QR code and receive notifications as well as active promotions during their stay.
2. Tourism and Airline
The travel industry is among those which is dependent on real-time communication. Using QR codes, people can opt-in to different notification and schedule campaigns placed by these industries so passengers can be informed of any updates happening around them. For instance, a company can paste QR codes on the ticket customers purchase or even where they all gather, so they can all subscribe to receive updates, alerts and notification in reference to their trips.
3. Shopping and E-Commerce
Online shopping has peaked to new heights since the last decade which means there is a huge communication gap to be filled. So, once a customer purchases a product, you can place a QR code in one of the steps so the customer can receive updates regarding shipping, delivery, payment verification's and future promotions.
4. Entertainment and Event Management
There is always a party around every corner in the city with a huge audience who may be ready to be there but did not get the memo. Again, QR codes add that innovative touch giving people instant access to information regarding your event. So, design your posters, flyers and social media ads and don't forget to place your QR code on it. This way you can not only know how many people are coming to your event, but also keep them informed regarding schedule, performances, specials and updates.
There are so many other industries like healthcare, finance, education and real estate that can optimize their subscriptions using QR codes. They have been popular among mobile marketing strategists for quite a while now. Since, texting is the dominant channel of modern communication, it only makes sense to add features which boost its effectiveness. At Experttexting, we thrive on providing our customers only best solutions to lift up their SMS marketing game and grow.