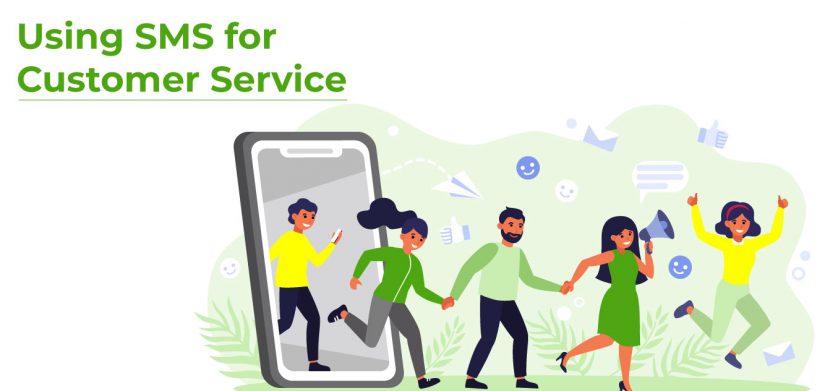 Using SMS for Customer Service
No matter what your business is, customer service is the key requirement. Customer service helps in managing your business better and being there for the customer all the time. Moreover, it helps collect intel on how the business is received. Using SMS for customer service can change the game. It can help you be more alert and on your toes. Additionally, it gives an easy way for customers to reach out to your business.
Why use customer service with texting?
The benefits of good customer service do not limit themselves to insights only. Customer service is important to retain business as well. Here are a few stats according to the Customer Thermometer Research.
70% of customers choose to support businesses with ample customer service.
Customers that have a good experience have more than a triple chance of doing business again.
96% of people claim that their brand loyalty depends on good customer service.
On top of these, up to 60% of US consumers prefer an automatic service like text messaging for simple customer service requirements. This number is too big to ignore. Hence, getting a reliable service like ExpertTexting is imperative.
At ExpertTexting we have seen businesses use texting for their customer service. The following are the top ways how they use it.
Sending confirmations
Responding to small queries
Scheduling reservations and bookings
Providing shipping information
Asking for feedback
How to use SMS for customer service
There are several ways of using SMS for customer service. Here are a couple of ideas that may help your business.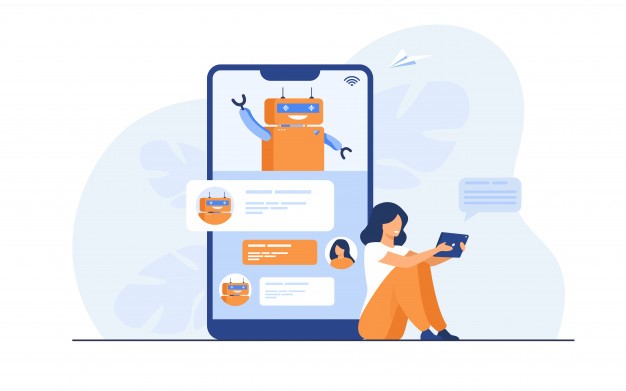 Communication

One of the best ways of using texting for customer support is for communication. You can use the two-way messaging feature to allow customers to send you messages about their queries. Simply text back the response to help them. These short messages help in easing simple queries. Since a lot of customers may not have the time or preference to make a call, you can cater to their needs easily.

Feedback

Good customer service includes collecting feedback and incorporating it into a business. Instead of making long feedback phone calls, simply using texting.

You can ask them questions in multiple-choice. Or you can give the option to send suggestions via texting. To increase the response rate of the feedback, you can give an incentive in return. These may range from freebies to coupons.

Updates

Customer service is not necessarily about queries and concerns only. It is also about updates on your business. For example, if you own a restaurant, you can send an update to your reservations for the day if you are out of a particular item on the menu. Similarly, you can send an update if there is construction going on near your business. The possibilities are endless. Just make sure to communicate.

Keep it short and sweet

Do you know what is worst about phone calls? They are long and tiring! The best thing about text messages is that they are short and very precise. Keep them that way! Do not overwhelm the customers with a lot of information in one message.

Typically, one text contains about 160 characters. However, ExpertTexting allows you to send up to 800 characters at once, which rounds up to 5 messages. The receivers' phone decides if the message shows as one long message or in several parts. However, all latest smartphones are featured to show multi-part messages as one single message.
Get started with ExpertTexting
ExpertTexting is an efficient mass texting service that helps you with customer service. You can keep tabs on all the replies you get and send out messages as well. With the new Dedicated Textable Number, you can send out mass texts in high volume. Your customers can also respond to these messages easily. All this and more in only about one-third of what others charge you.