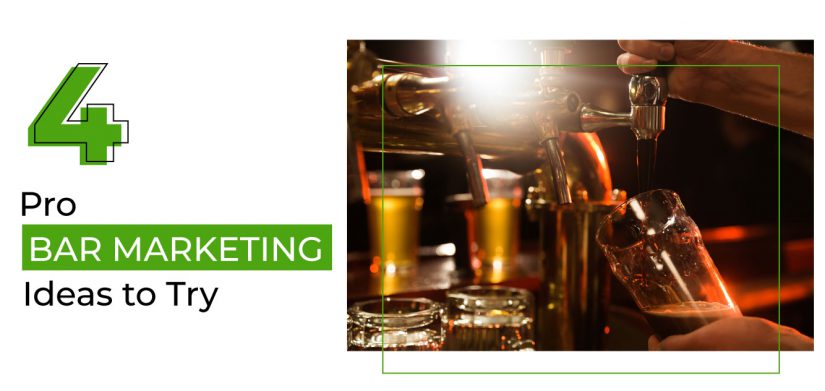 4 Pro Bar Marketing Ideas to Try
Bars are growing at a rate of 2.9% every year as per the stats. Unfortunately, marketing bars may be tricky because of the age legalities. However, here are some things we think work best for marketing your bar. Follow these bar marketing ideas to get your word out.
Social media

Gone are the days when you did marketing with flyers and ads in the newspaper. Now, people are on social media. They find out about bars and clubs through social media ads. You can use social media ads to reach your target audience. Moreover, You can engage foot traffic with regular posts.



Use text marketing

As a matter of fact, text message open rates are as high as 98%. As per the stats, almost everybody carries a mobile phone. Text marketing was underutilized earlier. However, now it is one of the best marketing channels. With a service like ExpertTexting, it becomes more efficient.

Here is why text marketing is one of the best bar marketing ideas

a) Direct channel

Text marketing is a direct channel. The text you send to your customer lands in their hands. Moreover, the people you text will opt-in voluntarily. This makes them interested in your bar.

b) Personalized

Text marketing services allow you to customize your SMS the way you want. Instead of going generic, you can make a group and send messages to them specifically. Additionally, this saves a lot of money. For example, if you have a deal for the ladies, you can send the message to the ladies' group only.

c) Schedule Messages

Text marketing provides you the option to schedule your messages. For businesses like bars, there's always a hustle-bustle. Scheduling text messages beforehand save time and are personalized as well. Moreover, you can schedule your campaign to send it out on the intended date.

d) Bulk messages

Text marketing allows you to send out hundreds and thousands of messages at a time. Additionally, they do this in under minutes. Bars can use mass texting services for promotions and updates.

Use bartenders for the word of mouth

Bartenders play an important role. Apart from making drinks, they usually have a good relationship with regulars. Encourage your bartenders to market your bar through word of mouth or even their social media.


Promotion against purchases

It's always about playing smart. Try offering something against a purchase. For instance: you can have a buy one drink and get one free offer. Or you can offer to call a cab on their way back.
Get started with ExpertTexting
ExpertTexting offers the best ways to promote your bars and nightclubs. You can get high intent traffic with text marketing. ExpertTexting services are effective and more affordable than others.