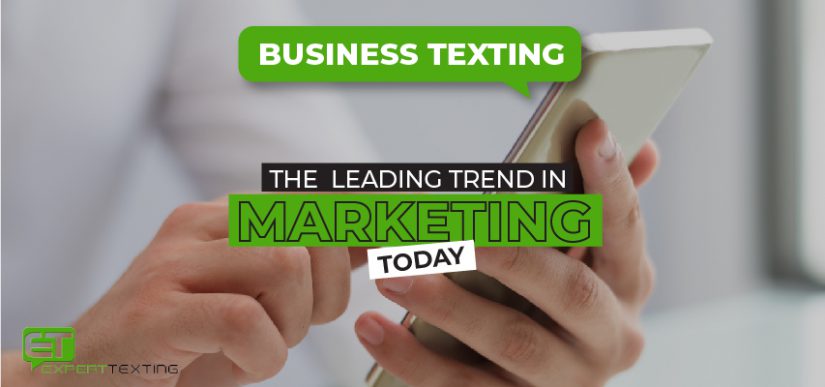 Business Texting: The Leading Trend in Marketing Today
Business texting is now considered to be one of the go-to strategies used by industries of all types and sizes. Currently, it has become a cost-effective channel for marketing and advertising all around the world. In terms of open speeds, text messaging has toppled email marketing by a whopping 345%. 98% of text recipients read the message at least once as compared to emails, which are read just 22% at the time. This is why organizations are using this as an innovative approach to reach clients and customers. What's amazing about business texting is that it doesn't require acquiring any technical knowledge or downloading any software on your part. Business texting is also commonly known as Mass texting or SMS Marketing and you can get started right away.
Uses of Business Texting
The most important reason business texting is trending is because of the shift in customer preferences in the last decade which is partly due to online shopping and retail. As a result, companies recognize that the use of text messaging to deliver information and advertisements is becoming popular and effective. So, there are always potential opportunities to get creative and you can use business texting for several purposes including;
1. Billing and Payment Reminders
Admission or membership-based businesses can use text messaging to efficiently engage in two-way communication with clients. Simple text messages to remind members of their payment dues along with other notifications can help keep them informed and connected. Many clients today use electronic billing methods so you can also include a link to your payment portal in the text message as well. Gyms, schools, clubs, and others are already on board.
2. Event Notifications
Many hotels and companies utilize business texting for sharing event details with their subscribers. In the era of Covid-19, text invitations to online webinars and even live in-person events have become increasingly popular.
3. Sales Promotion and Discounts
The most recurring use case of business texting is promotions and discounts. Restaurants and retail businesses constantly send offers to their subscribers regarding new products, in-store sales and limited-time promotions. Small companies usually depend on word-of-mouth since they cannot afford to invest in expensive advertising campaigns. As a smart alternative, text messaging is their go-to channel to spread the word and bring in paying customers.
4. 2-Factor Authentication
Since online security is highly prioritized today, online businesses need to ensure that customers signing up, logging in or making purchases from their accounts verify their identities before proceeding. Hence, businesses use text messaging to send one time passwords and verification codes.
5. Internal Communication
Business texting is a smart way to communicate with staff. With so much traffic on the internet during the pandemic, text messaging, which doesn't rely on the internet network, became a lifesaver for thousands of organizations around the world. As a result, managers can communicate with their team remotely and also send out notifications, reminders and emergency alerts.
Furthermore, most customers today prefer to receive text messaging over phone calls. Therefore, business texting is a smart solution to real-time engagement through a mass texting service like Experttexting. With thousands of businesses already aboard, join now and test it out for yourself.