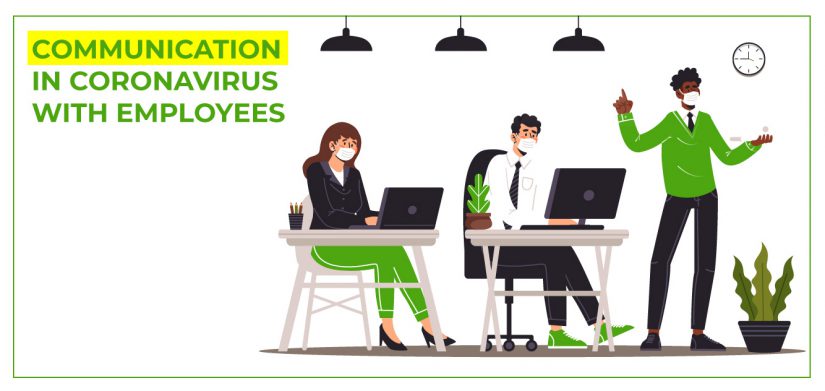 Communication in Coronavirus with Employees
In 2020, the world saw the biggest shift. All this because of a small, invisible through the naked eye, virus. The Coronavirus shut down the world and even shut down plenty of businesses with it. However, 2021, is ready to come back with a bang. With the vaccine now in place, it is becoming safe again to reopen. However, there is still time to it, so let's hold our horses. Communication in Coronavirus with Employees is one of the challenges that came with the virus. Let us talk about that!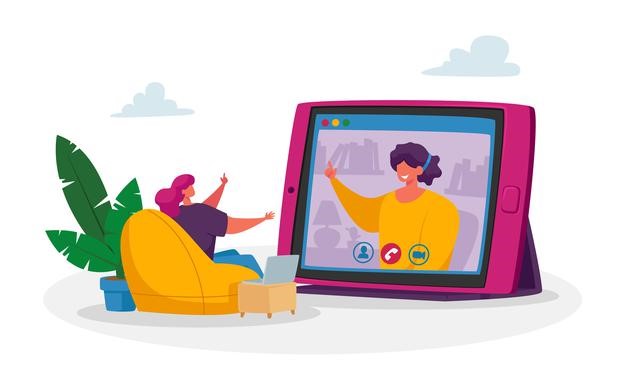 Since many businesses shifted to work from home, communication was the key. It still is! Effective communication allows you to instantly update your staff about policies and necessary information. This allows you to manage your business in a team even when physically apart. The biggest hurdle here is the method of communication.
Ask yourself a simple question. Are you ready to wait for an hour and even days before all your staff members read your message or are you in the loop? If not, then the answer is simple! Text messages.
There is no surprise that text messages work best in terms of instant communication. They are direct, have a higher opening rate, and they are quick. Let us see how they can help your business.
Hurdles of communication in coronavirus
Since people were not meeting, there has been a bigger problem in communication. Let us see how communication was problematic and the solutions text messages can give.
Timings

One of the biggest problems is the work from home timings. Unless specified, on a work-from basis, everybody works at their own time and convenience. Hence, it is almost impossible to align all the staff together.

Solution: Text messages help this hurdle by keeping everyone in the loop. For instant availability or otherwise, simply send a mass text to your staff. Since everybody reads these messages, it reaches out instantly. Moreover, enabling two-way messages allows the staff to respond as well. Hence, everybody can stay in the loop.


Urgent updates

In many states like California, workplaces are required by law to notify the employees in case of exposure or any Coronavirus update. These include instances if an employee is diagnoses, has died, is required to quarantine, or others. These allow better precautionary messages. Since Covid is all about social distancing because it being a chain reaction, the updates need speed. The faster the update, the better the chances of protecting your employees. Of course, you can send an email. With an open rate of up to 20%, it might not reach everyone on time.

Solution: Mass texting for employees is one of the best solutions here. You need to ensure that within 24 hours, your staff gets a written notice. Sending a mass text is easy and 95% of them are read within the first three minutes. Moreover, you can also receive a delivery report to see where the messages stand in the funnel.


Briefings

Remember when every morning, departments had their briefings. The updates and goals were on a whiteboard for everyone to see. However, with work from home, it is impossible to reach that level of level-headedness with your staff. You can have your zoom meetings all you want, but without documented goals, you may not be able to be as efficient as pre-covid.

Solution: Documenting the goals and the meetings are much easier with text messages. There are a couple of ways you can do this. The first is sending a mass text of the minutes of your meeting. This allows your department to have all the information that they need. Moreover, they can get access to it anytime on their phones. Another way to solve this problem is to use ExpertTexting to personalize mass texts. Simply send a mass text with custom fields and assign tasks and other important information.


Check-ins

As an employee, you need to take care of your employees. Especially during hard times like Covid. Not only do these check-ins help in improving performance, but they also help understand your staff better. Check-ins went down drastically which caused several hurdles in communication.

Solution: One of the best ways of using Mass Texting that we saw at ExpertTexting was sending these messages. Department supervisors and leads sent out messages to ensure that professionally and personally, the employees were stable. Employees responded because they knew that the privacy of their responses is easy to maintain. With the newfound information, both aspects of employees were easy to handle and easy to track. A lot of employees sent professional problems that became easier to solve.


Meetings

Meetings – perhaps the most important part of any business. Interdepartmental meetings and even intra departmental meetings help better performance. However, during work from home, setting a time for them is very difficult.

Solution: Simply make a group of all the people in the meeting and send out the messages with the dates and times. If you are about to mutually decide the timings, then send out a message and wait for the replies. Almost like holding polls. You can also schedule reminder messages to remind the staff to join in on the meetings. If you have multiple meetings set throughout the week or the month, simply schedule texts with the details. They will send it out. However, you need a service like ExpertTexting for scheduling messages.
How to send messages to employees?
Sending Mass Texts to your employees makes things much easier to manage. Here is how you can send mass texting to employees.
Gather phone numbers

Mass texting is illegal if you do not have prior consent from the receiver. Hence, you need to gather your numbers. While the general way to build your list is through advertising, these are slightly different for enterprises. You can simply print the QR code and place flyers all over the workplace. Thus, having numbers of all employees easily. You can also give the QR code or the keyword with the employee contract. This helps make a list as soon as you hire a new person.

Ensure that you are transparent about the kind of messages that they will receive. Moreover, have a clear section in the contract about the texts in your workplace.


Make groups

If you are using a service like ExpertTexting, then you can manage your database very easily. Simply make groups according to your company's hierarchy and departments. You can make a group with all managers, one with everyone, departmentally, assistant-wise or the possibilities are endless. These groups help segregate the employees and make sending mass texting easier. You can edit or change these groups anytime you like.


Send messages

The final step is to begin and send your campaign. Choose the group you want to send the message to and simply begin sending your messages. Here is a video on how you can begin sending a campaign with ExpertTexting.
Use ExpertTexting for communication
ExpertTexting is a mass texting service that helps you boost your communication with employees. For communication in coronavirus times, ExpertTexting proved instant and reliable. You can begin today by signup too!