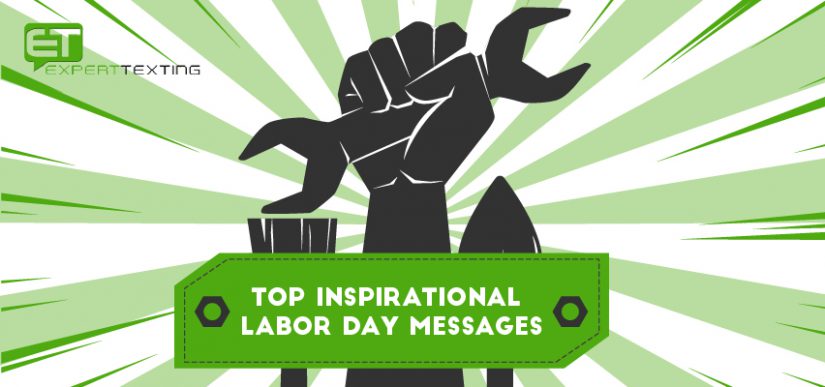 Top Inspirational Labor Day Messages with Text Blast
Labor Day may not be one of the most popular festive holidays in the US but it is still one of the most awaited ones. Hence, people enjoy a long weekend with no work and spend time with their friends and families at barbeques, pool parties, and trips. As businesses, you want to boost the morale of employees leaving work before the weekend and coming back after. So, you can send special messages to employees, clients, workers, and even your colleagues on this day. The idea behind doing this is to commemorate the efforts of everyone at the workplace and show appreciation for their hard work. Since the day is for labor, here are some Labor Day messages you can send out using text blast:
Labor Day text Messages for your Next Text Blast Campaign
The road to success in the workplace requires patience, hard work, and commitment. You have shown that you possess all these qualities and more. This is why we celebrate Labor Day.
You put great effort into your work, and you deserve appreciation from America. May you grow and prosper more in your career. Have a great time on Labor Day.
On Labor Day, light up the grill. Relax by the pool, and enjoy the last days of summer with friends and family. Happy Labor Day to you.
I dedicate a special greeting to all who strive every day to give their best at the workplace. You are the ones who drive the economy of this country and therefore deserve many thanks on this Labor Day.
Congratulations to all my friends and colleagues on this Labor Day! It is a day to celebrate some time off we deserved as we make our best effort at work all year round.
Working tirelessly is our way of lie. So on this day, I want to tell everyone to spend another nice day of work and then have lots of fun.
I hope that on this labor day your bosses recognize the hard work and commitment you put in every day and you feel that you are valued. Congratulations to all my colleagues on this Labor Day.
Those who keep pushing themselves to aim higher in life are always successful. Best wishes on Labor Day to all our employees and partners.
Today is the day we dedicate to all the people who helped us through thick and thin. Wishing each one of our employees a very great Labor Day. The success of our company is because of your contribution and commitment.
The success of any company is a result of the collaboration and coordination of the employer and the employees. On the occasion of Labor Day, I express my gratitude to all our hard-working employees for their efforts. Wishing you success and glory. Happy Labor Day to you.
Conclusion
As a business with a text blast tool kit in your arsenal, you should be prepared to retain your employees along with your customers. Furthermore, Labor Day shoppers want to be influenced by great offers for the weekend so make sure you make your marketing campaign count.