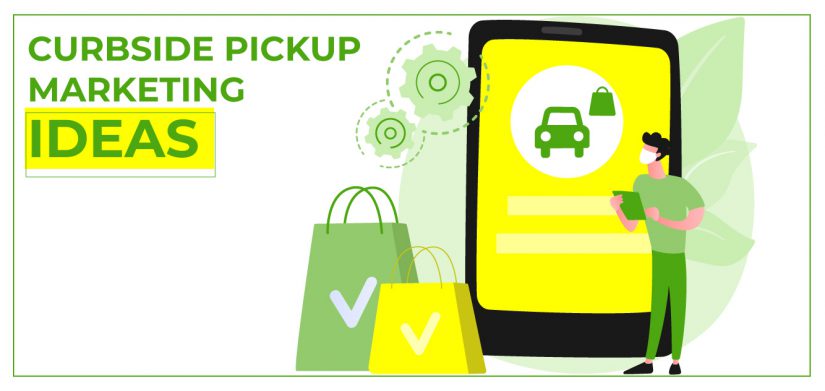 Curbside Pickup Marketing Ideas
The global pandemic of 2020 made a lot of changes in the world. One of the biggest changes that added convenience was the curbside pickup. Curbside pickup allows you to pay online and park near the restaurant. The waiting staff delivers you your meal in your car and you can take it home. Buy online and pick up in-store has added a lot of conveniences. 70% of consumers prefer this method as it adds convenience. If you have this service for your restaurant, then these curbside pickup marketing ideas are for you.
A survey showed that 43% of people have one time or the other tried curbside pickup. Moreover, 81% were interested in trying this method. Curbside pickup is not a new concept. However, the novel Covid-19 has made this way efficient in every way.
In this guide, we will talk about how you can advertise and encourage curbside pickup ideas.
Curbside pickup marketing ideas
Fast food restaurants generally are expected to have curbside pickup options. However, diners and restaurants having it are rare. To ensure that your consumers know that you have an exceptional pickup service too, you need to market the idea.
Here are a few marketing ideas to boost your curbside pickup service.
Update your business profile

One of the first and foremost things to do is to update your business profile over the internet. When we say internet, we mean Google and all other social channels.

Consumers use search engines and social media as one of the primary ways of checking business listings. Ensure that these channels have the information that you offer curbside pickup.

Moreover, use traditional social media advertising to market your service. Shout it out and pin the posts on top so that people know.


Specials

For people to know about your curbside pickup service, people need to use it. One of the best ways to lure in customers is to offer incentives. Use curbside specials to lure people into your curbside service.

You can offer meals or special discounts to people that avail of this service. This will allow more people to use this service. The more popularity the service gains, the better it becomes for your business.

Exclusivity invites the regulars to use the service. Moreover, it entices new customers to come in and try the service.


Coordinate with text messages

Mass texting does so much more than we think it does. Up to 90% of people read their text messages in the first three minutes of receiving this. Feel free to use text messages as your number one source of sending out information and coordinate for your curbside pickups.

You can make the whole experience more convenient if you are using a service like ExpertTexting. Simply set a keyword for pickup and advertise it. Ask people to text you the keyword on your business number. On the welcome message, simply ask them for their order. This ensures that there are fewer chances of errors and no waiting on phone calls.

When you receive the order, simply reply requesting the car details. Once, the order is ready, send a message with the status. When the car comes, the customers can simply receive the order.

The whole process becomes much easier with ExpertTexting's conversational view inbox. It allows you to manage one-on-one conversations.


Text marketing

Once you have the number, make sure to specify that the user may receive texts in the future. If they want to cancel it, they can do it by clicking on cancel. If they are okay with you sending future marketing messages, then you have a new lead.

Use text marketing to advertise special curbside deals and other updates. With an open rate of up to 98%, texts are an integral part of your marketing plan.

Unlike traditional methods, text advertising allows instant conversions. As soon as a person receives the message, they can place an order. You can open the option to receive orders on texts. Or, you can link your website to place an order. A study showed that 60% of Americans order delivery or takeout at least once a week. Use this to your advantage and get more orders.


Use a designated space

Your curbside pickup largely relies on car space. Use a proper curbside pickup parking space so that your waiting staff can deliver food more efficiently. The factor adds speed to the delivery in the car which is a plus point.

Additionally, with a proper curbside pickup space, your customers do not have to spend a long time looking for where to park. They will know easily and make the process even more convenient.
Begin with ExpertTexting
When it comes to using mass texting for text marketing or to manage your curbside pickup order, ExpertTexting is the solution. ExpertTexting offers you a conversational inbox to manage one-on-one conversations. Moreover, you can add unlimited keywords to one number. You can also enable two-way messaging to get incoming texts. Get your dedicated shortcode or use a dedicated textable number with ExpertTexting.