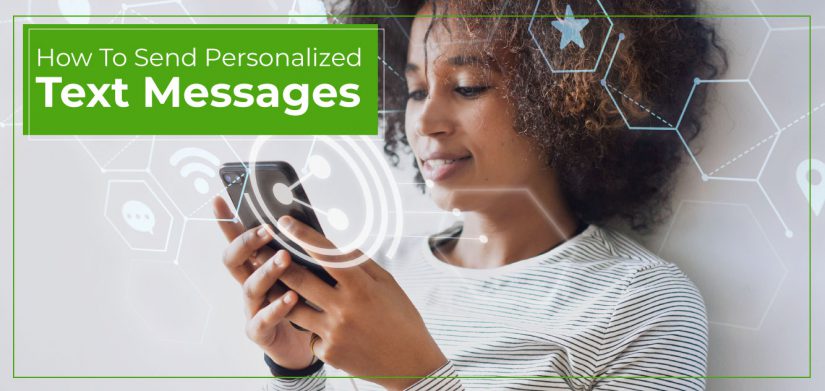 How to Send Personalized Text Messages
In this fast-paced era, marketing is becoming more high-intent. While traditional ways of advertising are still on top like billboards and TVCs, they are not for instant results. Text message marketing has taken the lead for very high intent marketing and instant results. Moreover, it has a very high return of investment rate as well. One of the ways to make your result even better is through personalized text messages.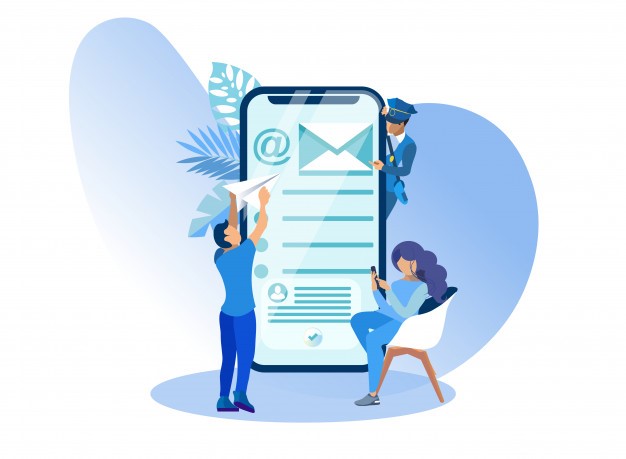 While text messages are a direct approach on their own, sending mass texts may reduce the organic factor. Moreover, using numbers like shortcodes generally give a bot look. To help with this, you can use personalized text messages. In this guide, we will tell you how you can send personalized mass texts.
Get started
Sending personalized text messages with ExpertTexting is a breeze. The easy user interface helps make it less complicated and very impactful. Follow these steps to send personalized text messages.
Create an account

The first thing you have to do is to sign up for ExpertTexting. Our account setup is free and takes just a few minutes.

Upload your contact list

Once you have signed up, it's time to upload contacts. Go under the 'Groups' tab to upload contacts. If you already have groups set, then you can add more contacts. Otherwise, click on 'Add New Group' on the top right of the page.

Name your group to add it to the list. Once you are done, click on the 'Upload Contacts' option.

You will have three options, choose the one that suits your needs the most.

When you add a contact, ExpertTexting gives you the option to add custom fields. When you upload a single contact, you can see the boxes where you can add a custom field. However, if you choose to upload contacts in a file, the first three columns will be first name, last name, and phone number. The next five columns are for setting custom fields. In case you don't get the format right, ExpertTexting gives you the option to map your contact information. It's simple and convenient.

If you have missed adding custom fields, then you can individually add them by editing the contact.

For each contact group, make sure the custom field has the same information.

For example, if one contact's custom field 1 is the time of their appointment, it should be the same for the other contact.

Craft a message

Now that you have your custom field set, it is time to craft your message. Craft your message by going under the tab 'Campaigns'. On the top right of the page, you will see the option to 'Start a new Campaign'. Click on that.

Choose the group or keyword you want to send the message to. Once you fill out all the details, craft the message. Use the custom field code where you want to personalize the message.

For example, "Hello, @CF1…" Here the @CF1 will change to whatever you have entered in that field.

Send it

And that is it, just send the message. You can preview it by sending it to your number. Moreover, you can schedule to send it later as well.
Common mistakes to avoid
While sending personalized messages is simple, we see businesses making some mistakes. Here are a few things that you need to avoid to make your personalized text messages more efficient.
Do not overdo it

Adding a personal touch to messages is a great idea. However, do not add too much information. You might have the information from the customer. However, the receiver may find it creepy. Don't make them think they are under surveillance all the time.

Correct details

When you send out personalized messages, ensure that you have the right details. Imagine sending a promotional message to someone with the wrong name.

One of the biggest mistakes that we see is entering the wrong information in the custom fields. Usually, people add one contact's name in the first field, while for the second contact they add their last name in the same field.

When you create a group, be organized and add ensure that the tallying information is added into each field.

Keep yourself updated

Another very important factor is to ensure that you have the best of knowledge by keeping yourself updated.

For instance, sending mothers' day promotions to someone who lost their mother. Or sending an NYC message to someone who moved to Seattle. All these may give off a terrible image to the receiver. Hence, keep the information as updated as possible.
Overview
Sending mass texts should not restrict you from personalizing the text messages. ExpertTexting gives you the platform to send mass texts like a pro.