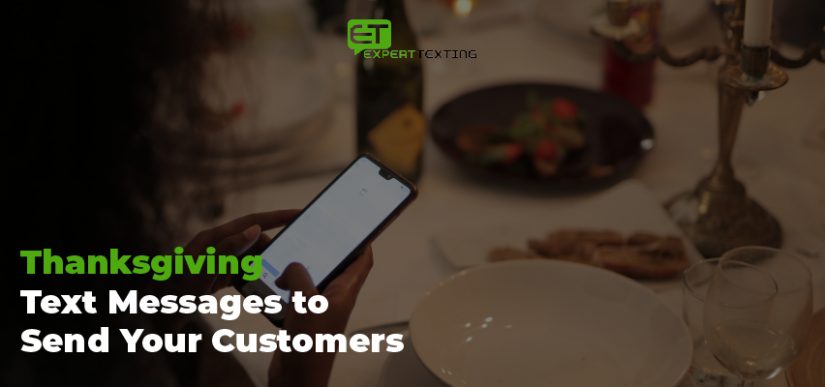 Thanksgiving Text Messages to Send Your Customers
Thanksgiving is just around the corner, which means it's time to show customers gratitude for the business they bring to you. Emails were the go-to channel for this purpose, but they almost feel like a formality, so instead, why not use a medium that says thank you directly? Read about how thanksgiving text messages can be used to send engaging messages, and also to let your audience know what you have to offer this holiday.
The Purpose of Thanksgiving text messages
Customers love simple messages of appreciation because they illustrate how much you value them. This way, they are more likely to return to your business and purchase more. But the question remains, why Mass text messaging? It is because the business wants customers to actually see the message, which isn't usually the case with emails and paper mail. Social media works, but it's not personal enough to make customers think, wow! This business particularly cares about ME. A text message is far more intimate and the next best thing to a phone call (which is usually ignored), and in-person thank you is impossible. Plus, people text every day, so there's nearly a 100% chance that they will read your message.
How to Create a Meaningful Thanksgiving Text Message?
The following are some simple tips you can use while creating an effective Thanksgiving campaign;
Use the recipient's name
Instead of using "Dear valued customer", try to use the customer's name to make a better connection so they feel valued.
Keep your message concise.
The idea of a text message is clear and concise communication. So, there's no need to send long and poetic messages so a simple thank you and maybe a good offering should do the trick.
Smart call-to-action
If you're looking to promote your goods and services during this holiday, your texts should aim to trigger a response from your customers. So, add in a link to your website or location to your store along with the offering.
Sample Thanksgiving messages for Businesses
You can adjust any of the following messages to relate to your own business and relationship with your audience:
Message with no call to action
Hi Janice! On behalf of our team, we would like to wish you a very Happy Thanksgiving. We're grateful to have you as a customer and look forward to serving you again soon.
Message with a special discount
Hello Bob, sending you a warm thank you for being a great customer. As a small token of our gratitude, we'd like to offer you a 25% discount on your next purchase. Use promo code THANKS at the checkout. Valid until November 26th, 2020.
Message asking for a charity donation for non-profit businesses
Hi Joseph, This Thanksgiving, we're asking our clients to make a donation to the (Church Name) to help those who have been affected during the pandemic. We would love it if you could contribute to the cause. Just follow the link to get started. Have a wonderful Thanksgiving holiday.