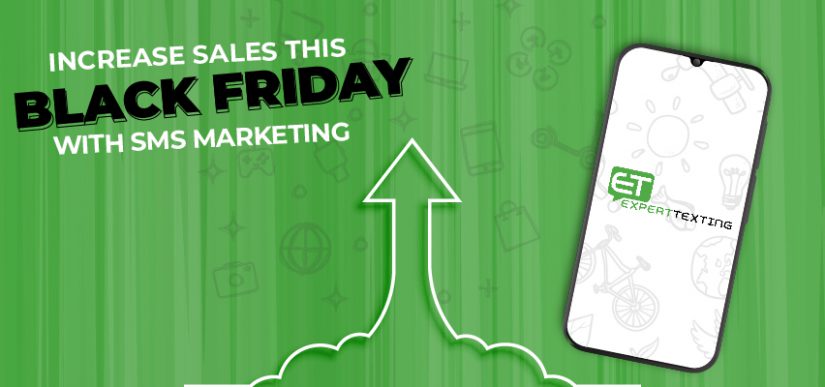 Increase sales this Black Friday with SMS Marketing
Black Friday will be different this year. While we are all accustomed to shopping stampedes in malls and stores to pounce on the best deals, the COVID-19 pandemic has changed the way we shop. So, businesses are still adapting to the new norms and consumer behavior as we move towards the holiday season. With that said, it is even more critical that you invest in marketing technology to revive, reinvent or even grow your business if possible. Since the pandemic, the go-to strategy has been to take the shopping experience to the internet and using digital communication to maintain customer and staff engagement. This is why channels such as email, social media and SMS marketing have become essential to remain relevant in the market.
Black Friday Promotions Using SMS Marketing
Black Friday is probably the biggest shopping day of the year and, there's no better way to reach customers than with a text message. Consumers are more connected to mobile devices than ever since the pandemic. According to multiple surveys, nearly 70% of Black Friday sales were made from mobile devices in 2019. So, you can imagine this number only rising in 2020. So, here's what you should keep in mind this year when using SMS marketing to reach customers:
Personalize your messages
Make sure you make your customers feel special and wanted. Use their names in the communication, so they don't feel like it's a spam or just another random marketing campaign. This way, they're more likely to respond.
When should you send out your SMS marketing campaign? Timing is something that you need to plan out according to the nature of your business. For instance, if you own an electronic store, you should promote your deals just before the weekend, so customers have the time to shop. On weekdays, the best time to send out your campaign is 9 am -1 pm when customers are actively on their phones and 5 pm-9 pm when customers are usually free.
Black Friday is all about discounts. If anyone responds to your campaign, concessions are probably the reason why since it is the main factor that will drive them to your business and purchase your products and services.
Keep the message short and to the point
You have only 160 characters to play with, so create a message that makes them want to waste no time and buy what you're selling. Keep in mind the 5 W's: What, Who, Where, When and Why. This means that the message you send out should mention your brand, what you're offering, where they can get it from when the offer is valid till and why they should purchase.
SMS marketing is a great way to complement other channels such as social media and email marketing
Now that Black Friday, Cyber Monday and Christmas are almost here, your customers are eager to spend their money following the events of the last few months. Make sure they choose you to spend their money on rather than your competitors.