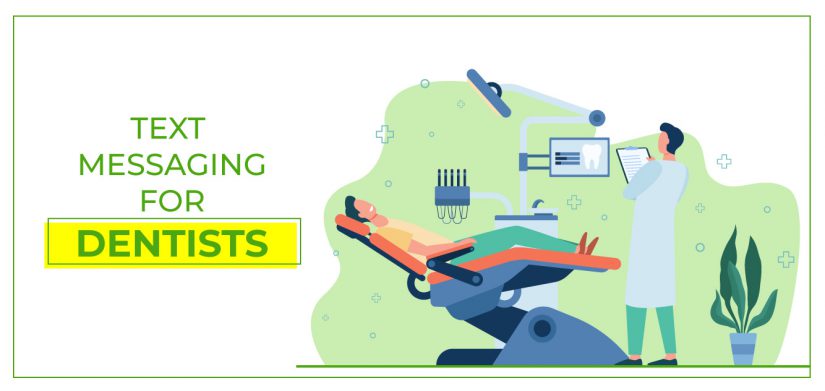 Text Messaging for Dentists
One of the most challenging parts of being a dentist is patient retention. While most people have their dentist, there is still little room to make new patients and make them stay. Word of mouth helps. Other times, people are just scared of trying something new. When you use text messaging for dentists, you allow your business to grow and make new clients. Once you have walk-ins you can retain them with your service and retention skills.
The rise in dentists clearly shows that the industry is slowly saturating. This means that you have to find an exceptional point of customer satisfaction to ensure that your rapport is strong with the customers. Text marketing allows you to make your customer service more efficient.
Texts messages have a very high open rate compared to emails. Moreover, you do not have to rely on customers first retaining the advertisement information before taking action. Text messages are pretty direct and allow for a quicker ROI.
In this guide, we will tell you how text messaging for dentists works and why you should use it.
Why Text Messages Engage Patients?
A lot of times people prefer dentists not because of your service, but the way the dentists treat them. Customer service is more important than anything in the dentistry field. Hence, to convert you need to provide a service that engages your patients enough to make them convert.
Text messages are known to engage the audience more than any other channel. The primary reason is that text messages are based on permission. People voluntarily opt-in to receive messages from the business that they are interested in. This makes them the highest leads and most convertible audience.
A study showed that 73% of patients wanted to text their healthcare service provider. However, they were unable to because they did not use text messages. This ensures dentists that once you begin sending text messages, patients will engage. More than half the patients that participated in a survey wanted to receive prescription updates as well.
Another study showed that sending appointment reminders sent through text messages increased patient confirmations by 150%. Moreover, reminders have allowed no-show rates to drop to below 5%.
These stats are just the beginning. They come to show that patients are willing to engage with their healthcare provider by text messages if they are given the chance.
How Can Dentists Use Text Marketing?
It is more or less clear that using Text Messaging for Dentists is quite fruitful. However, if you are wondering how, you can use it, here are a few ideas.
Before we jump on to ideas, it is important to note that there are some rules. The HIPA act makes it clear that healthcare professionals cannot send PHI – personal health information – over text messages. This rule does not change even if the patient explicitly asks the provider to send information over text messages. We have a comprehensive guide on HIPAA compliance. Click on the image below to read it.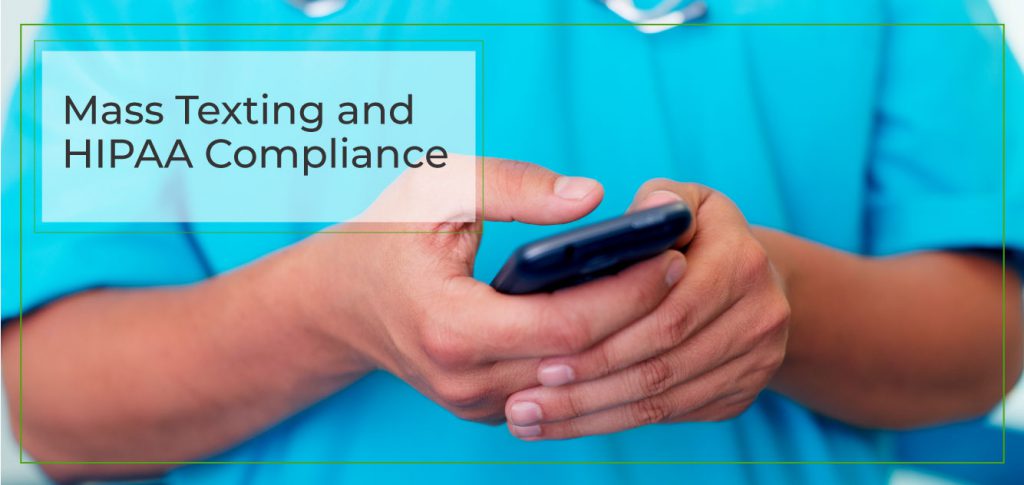 Apart from sending personal health information, you can do so much more with mass texting. Here are a few ways we see dentists approach their patients through text marketing.
Send appointment reminders
The most common and efficient way to use mass texting for your dental practice is for appointment reminders. A study showed that the top reason why people missed their appointment is that they forgot the date or time. This is the most basic human error that can find fixture with text messages.
Send a reminder text on the right time to ensure that your patient does not forget their appointments and your no-show rate is reduced by a huge margin. Since texts stay on the phone, they are also there for records. The same survey showed that a lot of patients were confused about the date and time of their appointment. Thus, becoming another avoidable human error.
When you use ExpertTexting, you take mass texting up a notch. ExpertTexting also offers you a one-on-one conversational style inbox. This means that patients can message you and you can manage conversations. With two-way messaging, you can give them the option of rescheduling or even canceling their appointment. The process helps save time and becomes more convenient for the patient.
Take an appointment
Speaking of appointments, why rely on phone calls that last an average of four minutes each? Instead, when you enable two-way messaging, your patients can text you to set up an appointment. Once you have the text message, simply manage your appointment with ExpertTexting.
Another way you can use ExpertTexting is by integrating the API into your booking software or website. As soon as your patient makes the appointment, a confirmation text can be sent to them. This allows for more automation.
Send special offers
For the patients that have opted into receiving messages, you can send them exclusive offers or promotions. Well-planned promotions and offers can increase your walk-ins and customer base in general.
You can also make your list feel special by sending out exclusive offers to those that are a part of your list only.
Review requests
A study showed that consumers preferred reading reviews online and trusted businesses that had good reviews. Take this to your advantage and use text messaging to request reviews. You can always provide a special discount against each review or some other incentive.
A lot of people do not mind posting reviews. However, they do it when they are especially asked. The good thing about text messages is that you can add a link to your webpage for reviews as well. With ExpertTexting you can use the link shortening tool to compress the URL into as few characters as possible. Moreover, you can also monitor the click-through rate.
Quick answers
Another way you can give value for money to your customers is by quickly responding to them through text. This option can be given to your regulars to increase engagement.
Small questions that do not require a dentist visit can simply be catered on text messages rather than on long phone calls. Moreover, ExpertTexting allows you to forward your messages to your number so you always stay on track.
Begin with ExpertTexting
ExpertTexting allows you to send mass texts for text marketing and communication with your patients. Use our service to schedule appointment messages and even personalize mass texts. Begin now for a pay-as-you-go service rather than wasting money on plans.