Why You Should Send Non Promotional Texts
Sending promotions via text marketing is one of the best decisions you can make for your business. Exclusive sales and promotions help gain a lot of traffic and eventually a lot of business revenue. In fact, with texting, you can also hold flash sales to bring in instant walk-ins. Since texts are fast to send and receive, they work best for last-minute promotional messages as well as seasonal marketing messages. Amidst the advantages of promotional messages, marketers usually make the mistake of missing out on non promotional texts.
Bringing sales is one of the biggest incentives of any business. However, if you keep getting one-time sales, there is only so much revenue you can gain. You need to build your brand and your business and work on customer retention. This is what promotional messages cannot do. They can bring you foot traffic. However, there is a think chance that people will stick to your brand.
You may set an incentive against subscribing to your list. However, once people avail the offer, they may opt-out. If this happens too often, you may find yourself in a pickle. Here is where non-promotional texts come in. Read on to know everything you should about non-promotional texts.
What are non-promotional texts?
One of the best ways to describe non-promotional texts is with the definition below by Forbes.

Non-promotional marketing is a way to sell your brand and engage people in it without having to push products or services. In this type of marketing, you push content that the customers enjoy and find a reason to stick with your brand.
One of the reasons why this works is that non-promotional content works with the power of association. In the digital age, everybody consumes content in one way or the other. People tend to associate and relate themselves to pages, brands, and even influencers with compelling content. When you work with non-promotional texts for marketing, you push content that your customers can relate to. This allows them to stick with your brand and look forward to the content. Once they are in, you can send them promotional texts and you may get better results too.
Why are non-promotional texts important?
If you are wondering what these messages can do to help your business, here is a list of reasons why non-promotional texts should be part of your strategy.
Give value to get value

As much as you want, you cannot always expect your customers to keep giving. There are times when as a business, you will have to realize that they are the most important asset, and it's time to give back. Of course, giving out promotional offers is part of this. However, when you offer discounts, you give them to get something. The easiest way to say this is to give selflessly as a business. Because, when you do, you will get value later.

You can use non-promotional texts to send out tips, tricks, current affairs that relate to your product and services, and anything else.


Be attentive to issues

Customer service is the most part of any brand. Hence, it is important to ensure that you have strong customer service. You can use texts to be more attentive to your issues. Customer service is not only hearing about problems. It is about being open to communication and hearing criticism to make yourself better. Another way to go about this is to talk about issues that relate to the industry of your business. Talk about the problems and how your business or brand is working to solve them.


Awareness

Another very important aspect that you need in your sales funnel is awareness. The AIDA model is the most common and important aspect of your funnel. It stands for Awareness, Interest, Desire, and Action. The first thing to do is educate your customers and provide them with enough awareness. Talk about things that resonate with your customers from time to time. This will help develop their interest.


Build your brand

There is no better way to build your brand than with non-promotional messages. You can create a brand identity by mingling with your customers. Make them feel like they are part of a business, almost like a real person. If you keep sending promotional messages, at one point, they are going to feel that you are nothing but a robot. Use the power of texting to make yourself more humane and build your brand.


Engagement

Engagement between you and your customer is very important. Use the power of text messaging to build engagement opportunities with your customer. Engagement helps customers understand that you value them and are not after their money only. We have a guide on the importance of engagement. Click below to read about it.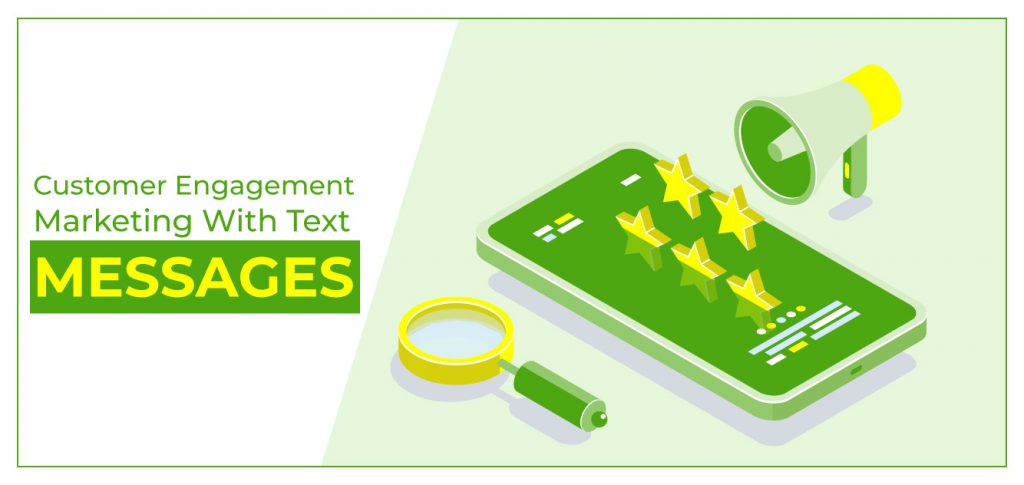 What to include in non promotional texts?
Now that you know the importance, of non-promotional texts, it is imperative to know what to put in them. Here are a few ideas of what you can include in these types of messages.
Get a vanity number
Run surveys
Tips and tricks
Get a vanity number
Before you begin sending out messages, the best way to go about it for a long time is to acquire a vanity number for your business. This number can be a subliminal message for your customers no matter what kind of message you send them. Vanity numbers are special numbers that you can make up and request. These can be associated with your business in any way you like. Signup to ExpertTexting to get a vanity number. To know more about vanity numbers, click on the image below.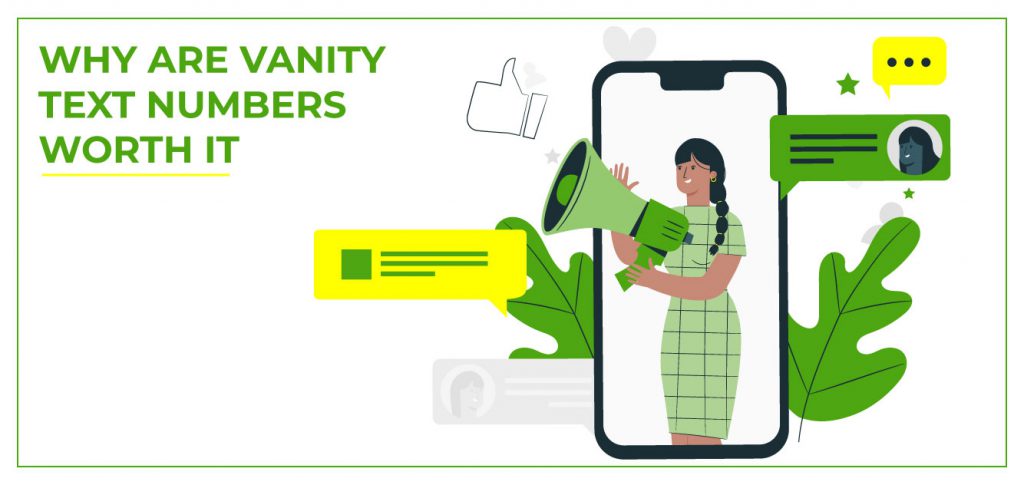 Run surveys
Perhaps the most important way to use texts for businesses is with surveys. Surveys allow a business to be open in communication with its customers. Moreover, they help in gaining intel about your brand and even help in knowing where your brand stands. Use this data to improve your brand. Moreover, tell your customers that you heard them and made changes.
Tips and tricks
One of the most engaging things you can do without promoting your business is to send tips and tricks. However, make sure they are relevant to your business industry. For example, if you run a salon, you can share tips on how to keep your haircut fresh for a long time. Or you can share tips and tricks on how to care for your skin post a facial.
Begin with ExpertTexting
ExpertTexting allows you to send promotional and non-promotional messages with mass texting. You can schedule your non-promotional texts to go out as you please. With the two-way communication feature, you can send and receive messages from your customers. You can also use the conversational inbox to hold one-on-one conversations with your customer.