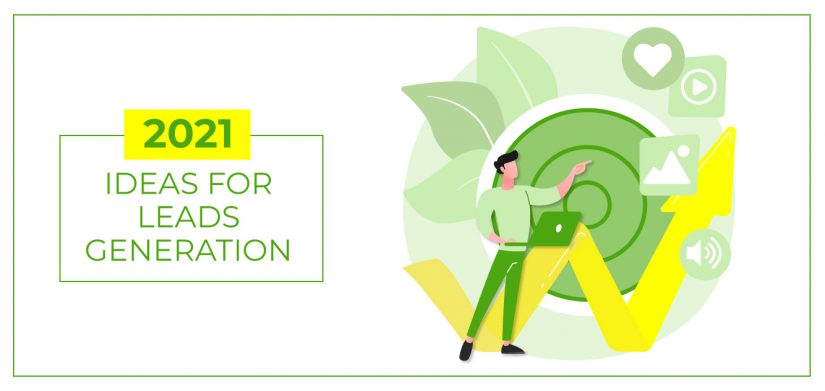 2021 ideas for leads generation
One of the most important jobs for marketers is to bring good quality leads. Leads are people that have a chance to make business with you. Good quality leads are leads that have a very good chance of doing business with you. After the debacle of 2020, leads generation is important more than ever for organizations.
Business modules and approaches have changed vastly in the last year. Businesses are coming back to their original form along with adopting new ways. To make up for the lost time in the last year, businesses need to amp up their game.
Before you begin looking for new leads, here are a few things you should be doing.
Reflect on 2020

You might have a vague idea of what went wrong in 2020. However, before you begin lead generation in 2021, you must take a deep look into what happened in 2020. Where did your business lack? Where did it excel?

Do not only look at your business, take a good look at the market and your industry. Find out what went wrong in the industry overall and work around it. Also, find out how consumers changed and what is it that they are looking for now.


Bring yourself in 2021

There are a lot of things that were going on for years, but they changed in the global pandemic of 2020. The biggest example is physical networking for marketing. Events were one of the most effective ways to gain leads. However, in 2020, social distancing meant that no networking could be possible. Hence, a long time of marketing was switched. Keeping this in mind, businesses had to bring themselves to the digital world. There are many such examples. Make sure to accommodate the newness that came after 2020.
Ideas for lead generation
Now that we know what to do and expect, it is time to work on lead generation. Here are the top ways in 2021 for effective lead generation.
Use your website
In 2021, your website is equal to the window of a store. For a long time, businesses have ignored the importance of websites. However, now it is time to use websites for generating leads. You can add sign-up widgets, click-to-join buttons, and several other elements to bring leads to your business.
You do not only have to make a website. You have to make sure it has all the information and relevant details. Moreover, your website should be attractive enough to bring people back again and again. That is how they become your highest leads.
Know your audience
One of the most common mistakes marketers make is not do enough research about their audience. Ideally, you should know your target audience and demographics. However, what they want is very important. Moreover, how you can give it is something that should be clear in your strategy.
You can get plenty of data about your audience through your website as well. Getting to know your audience does not mean you have to pry in their personal lives and stalk them. It means that you have to know what your target audience does on your marketing channels. Click on the image below to more about how you can know your customer.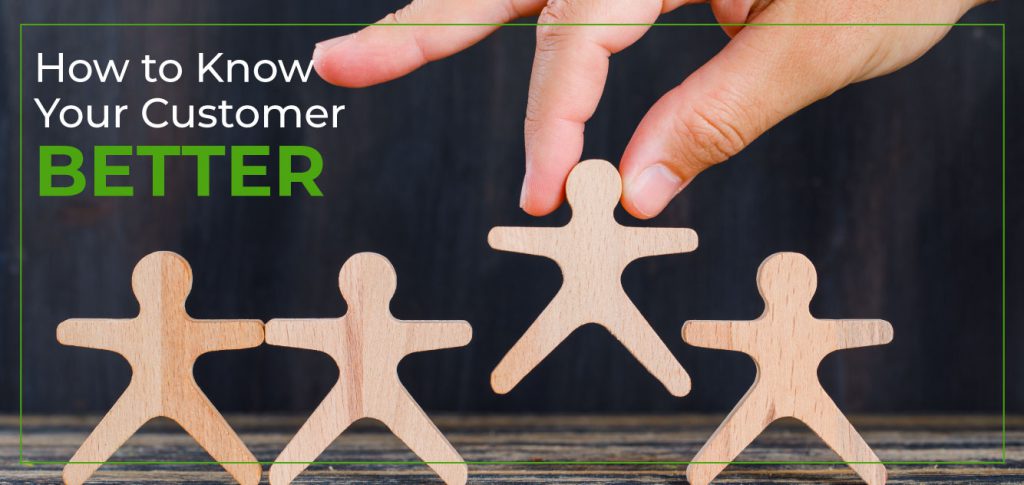 Use text marketing
One of the most amazing revelations in 2020 was about text marketing. Although the concept was not new, it gained a lot of heed during the lockdown around the world. If your business still has not adopted text marketing, then it is time you do.
Text marketing allows you to gather the highest quality of leads. Since this marketing channel is based on taking prior express consent, it allows businesses to target the people that interested in your business only. To know more about the features of text marketing, click on the image below.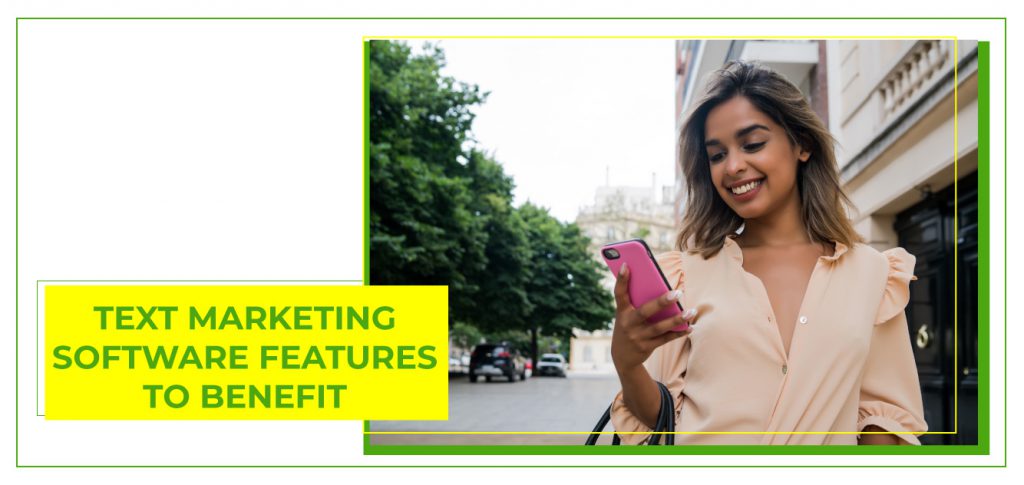 Personalization
The power of personalization in marketing is always underestimated. However, several studies show that customers engage in businesses that give them a personalized experience. While personalization with email is possible, it is not much effective. Emails have an open rate of as little as 18% only.
If you truly want to get in the world of personalization then text marketing with ExpertTexting is the way to go. ExpertTexting allows you to send personalized mass text messages. Watch the video below to know more about personalizing text messages with ExpertTexting.
Analytics
No matter what strategy you use, or what marketing channel you are using, if you do not track analytics, you are missing out. Tracking analytics allows marketers to know where they are in their campaign and what they need to do to Improve.
You may see that some of your strategies get more lead generation than others. However, if you are not tracking analytics, you will never find out what works and what does not. Moreover, you will never find out what your audience wants and expects from your business.
To make text marketing tracking easier, ExpertTexting shows you the data in each campaign. This helps users compare and understand what works for their business.
Text to download
For all the business owners that have newsletters, plans, and even applications, text to download is for you. It is very little you can do to entice people to download your material. However, one of the most important things you can do is to begin 'text to download'. Text to download is when you can attach a link in your text message to your customer. This allows users to simply click on the link and reach the download link.
With ExpertTexting you have a link shortening tool as well. This tool allows you to compress the links into the fewest possible characters. Moreover, it allows you to measure the click-through rate. To know more about text to download, click on the image below.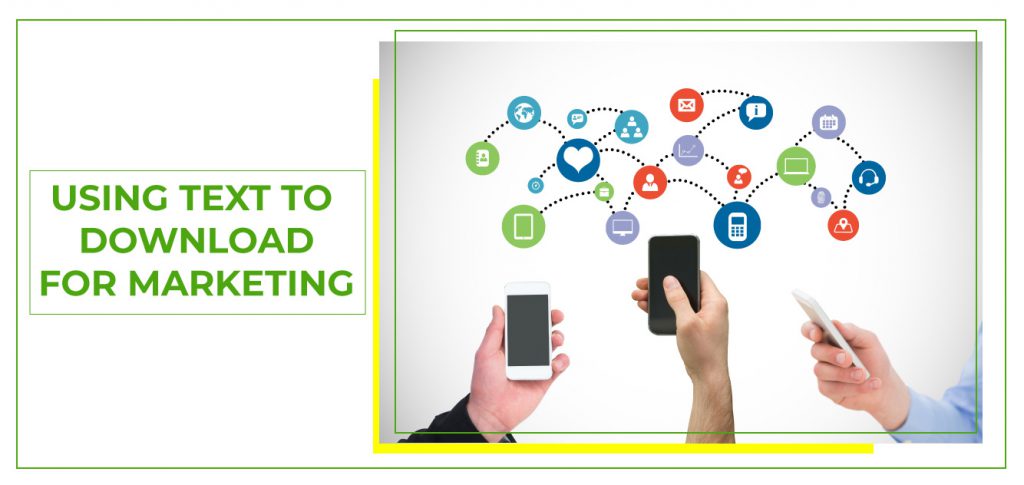 Competitions
Another very effective way of lead generation is to hold several competitions and contests. These work to bring in new traffic out which, may become your leads. You can hold text message contests, email contests, or even something on social media.
However, the trick is to never forget your participants. Try giving out incentives to people who took the time to participate as well. This brings in new customers and enhances customer loyalty.
Bottomline
Lead generation is not very tricky if you have all the right strategies. Adapt to text marketing with ExpertTexting to find the highest intent leads with the best chance of conversions. All while saving money on big monthly and annual plans. ExpertTexting has a pay-as-you-go service that only charges you for the messages you sent out.