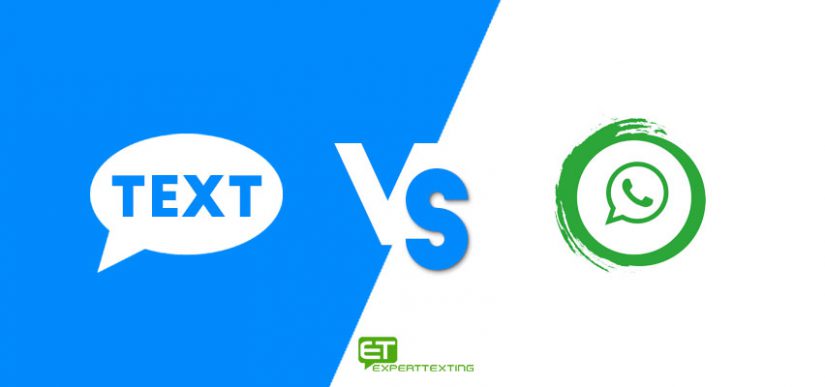 Mass Texting VS WhatsApp: What Works Better for Your Business?
Mobile communication is becoming increasingly important in the business world. The marketing environment today is extremely cluttered with thousands of the same products and services offered by different companies that are usually in competition with each other. With so many different mobile communication channels like social media, email, instant messaging apps, and everything in between, which one is the best? Two channels are making the most noise in the market; Text Message and WhatsApp. Mass Texting vs WhatsApp is the ongoing battle with both channels making a strong case to be the best. In this article, we are going to discuss the pros and cons of both channels along with where each of them is most effective;
Mass Texting
Mass Texting is the core of mobile marketing and has been around for nearly three decades now. Text messaging is one of the two basic features of any cell phone. Sure, the channel was initially used for P2P communication but today, the platform is highly used for B2B and B2C communication for both marketing and transactional traffic. Below are the pros and cons of Text messaging;
Pros
1. Unmatched Read and Response Rates
The text message has the highest open rate among all communication channels of up to 98% which makes it an excellent option for time-sensitive messaging such as 2-factor authentication, digital receipts, and real-time promotions.
2. Accessibility
A text message is accessible on any cell phone be it feature or smart. Plus, you do not need to download any app or connect to the internet to receive messages.
3. Opt-in and Opt-out
Texting is a permission-based activity so businesses are required not to invade consumer privacy when sending mass text messages. It is essential to give consumers the ability to subscribe and unsubscribe anytime they like.
Cons
1. Character Limitations
A text message in English has a limit of 160 characters and if you exceed this limit, you will be charged accordingly. As a result, businesses don't have a lot to play with in terms of creativity. However, the point of a text message is to keep things clear and concise.
2. Privacy
Many consumers, especially non-millennials aren't used to text messaging for business purposes. Moreover, people can respond negatively to unwanted or spam messages so you should avoid unsolicited texting.
WhatsApp Business
Instant Messaging Apps have become incredibly popular in the age of social media. Many businesses and consumers alike, are actively using WhatsApp as their main channel of communication. This app enables businesses, especially small businesses to create a profile on any mobile device to engage with their audience.
Pros
1. Business Identity
Even though mass text messages also support sender ID in most destinations around the world, the feature is not supported in the US and Canada so businesses have to use long codes or short codes to send out their messages. With WhatsApp Business, marketers can create their business names and recipients will receive messages from it.
2. Trending
There are now over 1.5 billion monthly WhatsApp users in 2020 and will only increase as more people get access to smartphones and the internet. Users have already adopted this channel for free-flowing conversations with their peers so why not business?
3. WhatsApp API
Like text message API, WhatsApp also launched its business API using which you can integrate your software or website to send messages programmatically.
Cons
1. Limited Accessibility
Since WhatsApp is a smartphone application, it would require a smartphone and an internet connection to work. Most people today own a smartphone but may not have access to the internet which makes WhatsApp not suitable for OTPs, digital receipts, emergency alerts, notifications, and transaction messages.
2. Security Concerns
WhatsApp and Facebook have often found themselves in trouble over lack of security and data protection. This is a serious problem for businesses since they are putting customer privacy at risk which is something consumers these days don't take lightly.
3. Single Device Only
You can only use WhatsApp business on one device at a time. So, you cannot have multiple users logging in. Plus, if you want to use the WhatsApp web on desktop, you would require an internet connection on your phone as well.
Businesses must try to use different innovative technologies to find out what works for them best. While there is no issue in using both technologies, the specific needs of your business will dictate which channel you're going to use. So, you should compare the features, prices, and services of mass texting vs WhatsApp before making a decision.