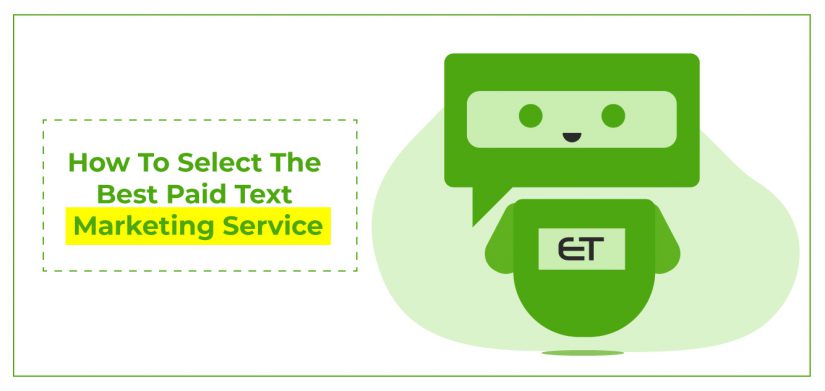 How to Select the Best Paid Text Marketing Service
One of the best marketing channels in this era is text marketing. Text marketing allows you to reach out to your audience most efficiently. It does not rely on the retention skills of the customers like traditional ads. Instead, you send a message and get almost instant ROI. There are several different free text marketing platforms. However, they generally come with limitations. The best way to go about is to get a paid text marketing platform. One such example is ExpertTexting. ExpertTexting allows you to send mass texts at prepaid pricing.
If you are confused. Read this guide to know how you can select the best paid text marketing platform.
What is text marketing?
Before we jump on how you can choose the perfect channel, it is important to know what exactly is text marketing. Text marketing is a marketing channel where you can send promotions and business updates through text messages. One of the reasons why this channel is the most effective is because text messages have an open rate of about 98%. This allows direct marketing strategies to work to a high intent audience.
The audience is high intent because text marketing specifies that you can only send messages to people that give you prior express consent. This consent can be written or even verbal. As long as it is documentable, it is good to go.
Text marketing works with a certain platform. You need this platform to send out thousands of messages at once. Moreover, you need it to manage these messages and all your contacts. We have a guide on mass texting vs group messaging. Click on the image below to read it.
How to Pick the Best Paid Text Marketing Service?
If you think that text marketing is for you then you have to pick your service provider. Here are a couple of aspects to look out for when you pick the best one for you.
What kind of texts do you want to send?
The first and foremost thing to do is to make a decision. You need to decide what kind of texts you want to send. Do you want to send messages in bulk? If you do, then you need a service that allows you to make groups of unlimited contacts so you can send messages.
However, if you are looking to hold contests and sweepstakes, or looking for conversations, then you need something that has two­-way communication. This allows you to receive messages as well as send them. ExpertTexting allows you to do both.
What type of number do you want?
Text marketing allows you to send messages from different numbers. Each of these numbers brings something special to the table. ExpertTexting allows gives you the option of all these source numbers. Here is a list of them.
5 – 6 digits shortcodes: These numbers are short and allow your customers to easily remember them. They have a very high throughput and you can send millions of messages in a month. This makes them best for businesses with a high sending volume.
Long codes: These are ten-digit long numbers that work for peer-to-peer communication. They have a small throughput for this purpose.
Dedicated textable number: A dedicated textable number is a long number with 10 digits. However, it is for application to person texting. It is great for businesses with a medium volume who want an organic feel.
Toll-free number: A toll-free number is best for marketing for mediocre businesses.
Watch the video below to know about all source numbers.
API option
In text marketing, you can use a platform or use its integrations. If you want to send automated texts, you can use a certain API and set it up. To do that, your service provider needs to provide you with the option.
ExpertTexting has the option of API. You can call to get more information.
List growth tools
We talked earlier that Text marketing allows you to send messages only to the people that permit you. This is why, when you use this channel, you need to build your list. You have to either ask people for permission or there are list growth tools. The following are the tools that your service provider should offer.
Keyword: Keywords are the easiest way to get permission to sign up. You can simply select a phrase of 4-11 characters. When the customer sends this phrase on your number, they opt-in to receive your messages.
QR Codes: QR Codes are quite rare and not everyone offers them. This a simple code made automatically against your keyword. To subscribe, all the customer has to do is scan the code on their phone.
Widget: Another rare tool that service provides give is the sign-up widget. This is a small widget you can create and then integrate on your website. Customers who show up on your website can fill it out with their name and number and can opt-in to receive messages.
ExpertTexting gives you the option of all three list growth tools. This allows the users to have a helping hand when they build their lists. Click on the image below to know how you can get people to subscribe to your list.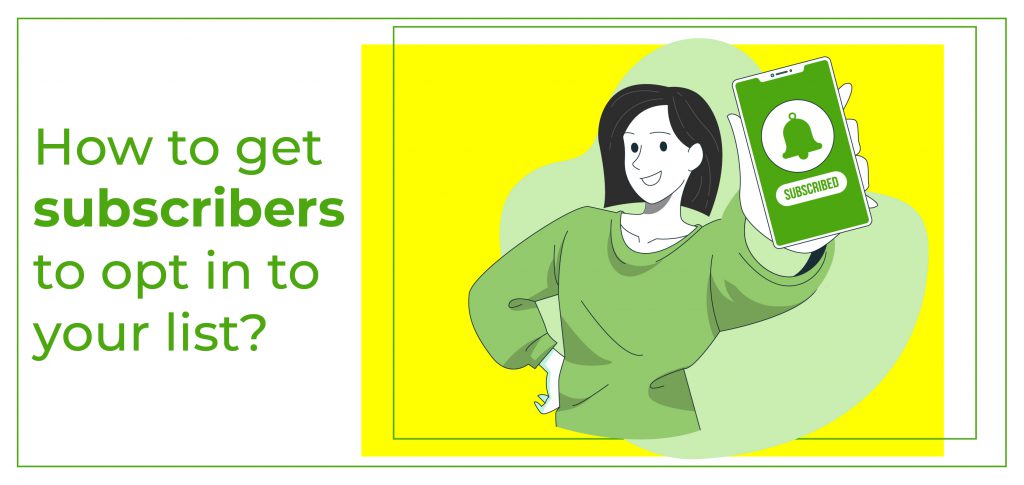 Of course, the most important part of your text marketing is your contacts. These are people that permitted you to send messages to them. You can collect them either way as long as they permit you. However, you need a service that allows you to upload these contacts and manage them easily.
Take for instance ExpertTexting. It allows you to copy and paste contacts, add a single one, or even upload a contact file. Moreover, it does not allow duplications in one group which helps you manage the contacts better. Watch the video below to know how you can upload contacts with ExpertTexting.
Inbox
Your messaging inbox is another part where you need efficiency. You need to ensure that instead of the inbox being a cluttery mess, it has organization skills. Moreover, if you receive incoming messages, how will they be managed? Similarly, how will you hold one-on-one conversations?
Hence, you need a conversation-style inbox like in the video below to ensure you get the most out of the platform.
Customer service support
Another very important aspect is customer support. As a business, you probably know the importance of customer support. Hence, it is fair that you require it from your service provider as well.
Your support should be available at all times to ensure that you can reach out whenever you desire.
Affordability – Pricing
Of course, we all want the best at the lowest possible price. However, sometimes, the low cost comes with a heavy price so make sure to check all available features.
Many service providers provide annual and monthly plans. These plans give you limited messages and MMS that you can send over a limited period. Sometimes they are quite reasonable. However, if you do not use the messages, they are expired in time. Moreover, if you run out of the limit before time, you buy more messages.
We prefer and this is why we offer prepaid pricing. In prepaid, you buy credits and only pay for the messages you send. The credits don't expire and are here to stay forever on continuous use.
Two-way communication
Many services offer you outgoing messages and everything associated with it. However, there are only a few that support incoming as well.
You need incoming messages in case your customers want to text you back. Moreover, two-way communication allows you to hold contests, sweepstakes, and even customer service over text messaging. Two-way communication works hand-in-hand with the right inbox style.
MMS
MMS or multimedia messaging is one of the most effective ways of marketing. It combines the perks of text marketing along with visual marketing to create a masterpiece. Moreover, the engagement becomes up to 250% higher. This is why your service provider should be able to give you the option of MMS.
Apart from marketing, you can also use MMS for sending business cards, updates, and much more. Watch the video to know how you can send an MMS with ExpertTexting.
Agency account
This option depends on your requirements. However, it is best to get a service provider that offers you an agency account. This type of account has one owner that can give a certain amount of access to other people.
If you use mass texting for internal communication or other reasons, then this is one option that you should consider.
Scheduling messages
Your service provider should do more than just send messages to you. It should allow more convenience as a marketing channel. Hence, make sure that the service provider you choose allows you to schedule your messages. Click on the image below to know why scheduling your messages is important.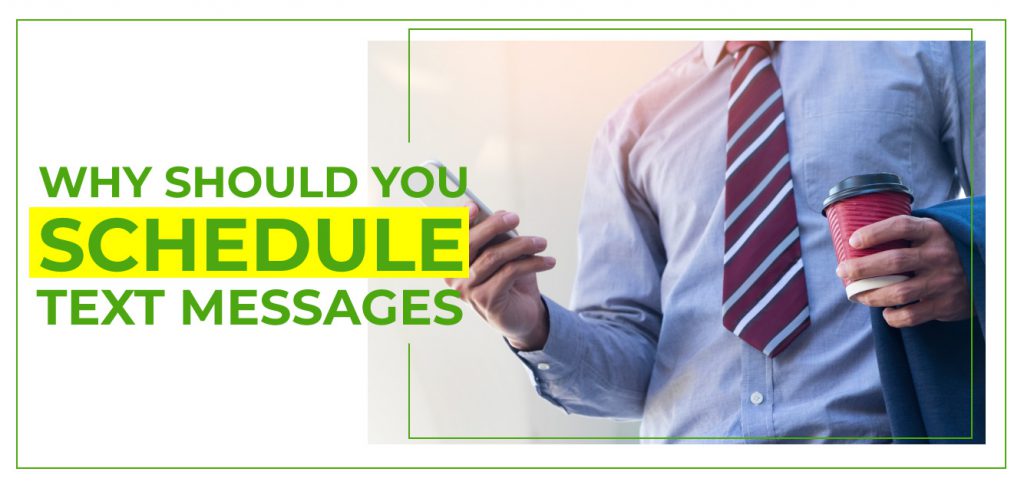 ExpertTexting allows you to schedule recurring campaigns as well as one-time campaigns. These allow you to sit back and relax while your campaigns send out at the right time.
Personalized messages
One of the biggest advantages of text marketing is that you can send personalized messages. However, this is only possible when you pick the platform that allows you to send personalized messages.
ExpertTexting allows you to send personalized messages by setting up custom fields. This expands your horizons and allows you to market more custom. Watch the video below to know how you can send personalized messages.
Begin with ExpertTexting
ExpertTexting is a mass texting service that allows you to make text marketing a breeze. We have everything you need in one service.+